Your Guide to the World of Online Slot Games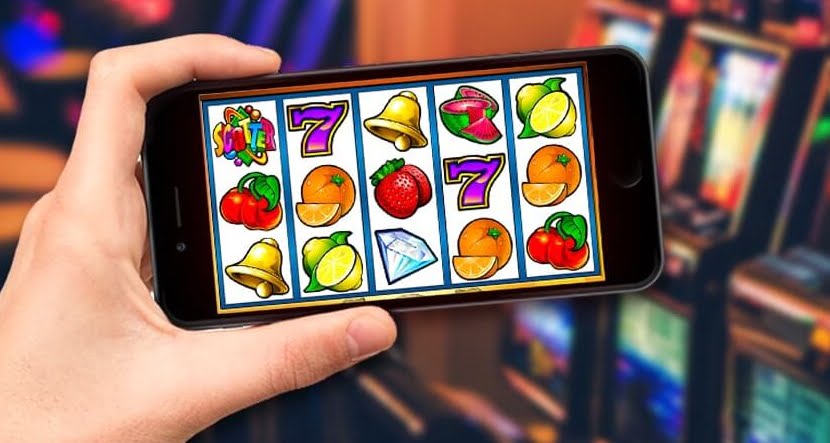 Most players who sign up to online casinos fancy their chances on the slots. After all, they are, to a degree, the easiest game to sit down and play for newbies. However, there are so many different types of online slots, that initially, deciding what to play can be quite a challenge. With a smorgasbord of slot options out there, we're here to give you a hand. This is our guide to the world of online slot games.
The Three Main Types of Slots
You will typically come across three very different types of slots. Each is played in its own unique way. Those categories are broken down into classic slots, video slots and Cluster Pays slots. Here is what makes each of them special:
Classic Slots: These are old-school slots, reminiscent to the old one-armed bandits of Las Vegas and yesteryear. They are typically played with just 3 reels and may feature anything from 1 to 5 lines to win on. Most are devoid of a theme, and typically display legendary symbols such as bars, fruit and bells.
Video Slots: Video slots more commonly feature 5 reels and come with a surplus of paylines to win on. Most come with added features, too, such as wilds, scatters and bonus rounds. There is a myriad of themes to choose from, and they make up the most common types of slots on the net.
Cluster Pays Slots: These games often feature 5 or more reels but feature no paylines. Instead of landing winning symbols on lines, players win by grouping together symbols in clusters. They will also feature a variety of special bonuses, and save for Cluster Pays winning method, they run much like video slots.
The Three Types of Jackpots
Players will find three different types of jackpots in slots. These jackpots can be found in classic slots, video slots and rarely, in Cluster Pays slots, too. They represent sub-genres of the three different types of games, and this is how they work:
Non-Progressive: These games have fixed jackpots. The top prize is always available and is fixed. If a player wins it, it can be won again two seconds later by another player.
Progressive: Progressive slots have unfixed jackpots. They are not capped and rise with each wager made. Once a player wins the jackpot at one casino, it will no longer be available for any other players. Instead, it returns to its default level and starts building up once more.
Community Jackpots: These also tend to be progressive jackpots. When they are won, though, any players at the same site who have recently wagered on the game will also win a share of the spoils.
Other Slot Genres
Slots can be broken down into other sub-genres, too. Learning what these are is helpful, as it will quickly aid you in identifying what it is that you wish to play. These categories can include:
MegaWays: Often highly volatile slots which feature a random number of lines; up to 117,649 usually. They are also likely to contain a collapsing reels feature.
Fruit Machines: Fruit machines are like classic slots, although they often have a trail-based bonus up for grabs.
3D Slots: These are essentially video slots, although games which feature 3D animation and graphics.
Mobile Slots: Again, these slots are mostly video slots. However, they have been designed to run smoothly on mobile phones and tablets.
Setting Up Bets
Setting up your first bet on a slot machine can be a different process than you might imagine, depending on the game you are playing. Most involve choosing the value of your coins, and the number of coins you wish to place per payline. Those lines may or may not be adjustable.
Other games feature fixed bets. You still choose between cheap or expensive stakes, but payline manipulation is out of the window. This is especially true of games which feature hundreds if not thousands of paylines.
Spinning the Reels
Once you have set your bet, it is time to spin the reels. Players can often stop the reels spinning manually, but there isn't much point in doing so. Once the reels have stopped spinning, any winning combinations are automatically highlighted, and their winnings paid out to you.
To win, players need to line up identical icons across the paylines. Where such symbols fall on the reels is important, unless you are playing a game with 243 or more paylines. In that case, it doesn't matter where the symbols land, as long as they appear on each individual reel. The prizes you can win will be displayed on the game's paytable.
Special Features
Most video slots come with special features. It is rare to find a slot with all of these, but it is possible to find games which feature a good combination of them. Here are a few of the things you can look forward to…
Wild Symbols: These special symbols act likes Jokers in a deck of cards and can count for any symbol you need them to, save for other special icons.
Scatter Symbols: Scatter symbols count no matter where they land on a slot's reels. They can often dish out cash prizes and trigger bonus rounds.
Multipliers: Multipliers may be added at random, or through symbols. They will typically magnify whatever you have won by a set or random amount.
Mystery Symbols: Mystery symbols are one of the newer icons to appear in games. These can transform into any symbol at random, much like wilds. Unlike wilds, though, they do not count for all icons, but one which is chosen at random.
Free Spins: Free spins are the most common bonus in slots. This bonus round offers you a predetermined or random number of spins for free. Most free spin rounds also come with a few added goodies, such as special wilds. Re-spins offer similar features, although you'll likely end up with fewer of them.
Click and Win Bonuses: Click and win bonuses are another bonus round you could win. These often involve clicking on symbols to win cash prizes.
Randomly Triggered Features: Randomly triggered bonuses could amount to anything and everything. Their nature varies from slot to slot. However, the key feature is that you don't know what you're going to get, or when they might happen.
That is about all you need to know to get started playing slots online. As you practice, you'll no doubt come across more added features. For now, though, these basics should be enough to get you started.
Relevant news