Online Slot Reviews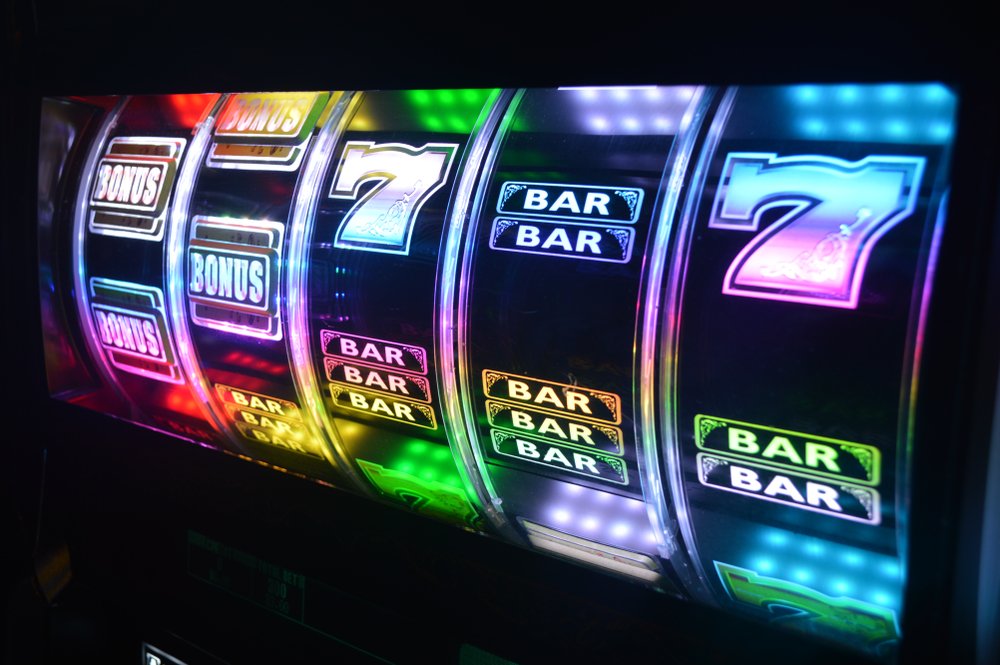 Slot Reviews & Information
Slots are the backbone of almost every online casino in the world, enjoyed by millions of players doing billions of spins, slots can offer life-changing wins, exciting game play and an incredible variety of different themes appealing to lots of players.
Arguably the most important section of an online casino is the slots area as it attracts the most play. Slots over the years have evolved from machines you'd only ever see in pubs and arcades to sophisticated, slick online games that you can play from the comfort of your own home. Forget the days of the £5 jackpots that were paid in tokens, online slots now offer life-changing win possibilities and jackpots reaching into the tens of millions of pounds. Slots are life here at Let 'Em Spin, hence our name – a small homage to the infamous let 'em spin feature you get on fruit machines, so we've put together several slot review lists for you to enjoy.
Take a look through our list of all the slots we've reviewed and give them a try at one of our casinos.
Slot Reviews by Slot Players
We are a team of gamblers and online slot lovers, we choose the best online slots to review and bring you all of the info you need right here.
There are so many slots being released every week it's almost impossible to keep up, so check back with us regularly to get the low down on the best new releases.
Want to know about bonus potential, variance or anything else about a game? You're in good company, stick around and browse through our reviews before playing them.
What our Slots Section cover
(feel free to click on any heading to skip to that part)
A Brief History of Casino Slots
The slot machine has come a long way from it's very first inception in 1899 – even the shift in changes from slot machines just 10 years ago to now is almost unbelievable.
Thinking back to the 90's when online casinos started to appear, games were often clunky and graphically very poor. There was little to no interaction with the slot, they were really quite 'matter of fact' – you get what you get and that's it, no features and no bells and whistles.
As online gambling became more popular, more software developers came along and games started to become more advanced with features like progressive jackpots – the original slot to use this was Cash Splash all the way back in 1998!
Video Slot Games
The most popular slots on any online casino are the Video Slots, commonly simply referred to as 'Slots'. For a long time slots have relied on flash to play however now HTML5 is becoming the standard which means your games will be more reliable and run faster than ever before – many old games are being converted to HTML5 however some of the old classics are disappearing from casinos all over the world.
Video Slots now are slick, graphically rich and immersive machines – they can make you feel more invested than ever before with storylines, relatable characters and fast and furious gameplay with more features than you can shake a stick at.
Video Slots offer a wide variety of stakes and lines to play at, from 1 win line to 117,649 win lines! You can play from very low stakes in the pence all the way up to the hundreds of pounds per spin – the minimum and maximum stake is dependent on the casino however we've seen some go up to £500 per spin!
Slots now are incredibly complex games with hundreds of thousands of win possibilities being calculated and displayed back to you in milliseconds – they're mathematical mysteries! Every time you spin a game, a request is sent to the game providers server and returned to the game almost instantly, the reels then display the given win on your screen, which is what you see – it all happens so fast.
As slots have become more and more advanced, as have the 'features' available in the games – now we have slots with dedicated features (obtained perhaps by landing 3 scatter or bonus symbols) as well as slots with in-game features where something can happen on any random spin to land you a win.
The features are largely where most of the fun lay in video slots, it's what most people are after. That's not always the case, of course, some slots don't have dedicated features at all. Typically, features are triggered on a slot by landing 3 or more scatter or bonus symbols, this could be across any of 5 reels, on reels 2, 3 and 4 or on reel 1, 3 and 5 – it depends on the slot.
Slot features can be almost anything now – free spins, 'pick-a-win' games or absolutely anything you can imagine, there are far too many to even contemplate listing here but the bonus rounds are really where a player would expect to get the 'big hits' from and it's really what the majority of players are striving to get.
In-game features are an exciting new addition to online slots, this is where something will happen during a regular spin to either enhance the win or launch a mini-feature. Blueprint games are particularly good at this with games like the recent release Beavis & Butthead or the popular Genie Jackpots.
In-game features can produce some incredible wins however they can also be very frustrating and are prone to tease the player by looking like they're going to trigger but never do.
Video slots are what you'll find most of at an online casino – in fact it's the same at land based casinos, some casinos have thousands of slot games offering the player incredible choice which simply cannot be rivalled by land based casinos (you'll also find online casinos have much higher RTP's than land based casinos).
Jackpot Slots
You'll find a selection of Jackpot Slots at most online casinos, however not all casinos host slots that offer the mega, life changing jackpots like the kind Mega Moolah offers.
There are several different types of jackpot slots which we'll cover here ranging from small, independent jackpots that only that particular slot can offer to huge progressive slots that are hosted across hundreds of casinos.
Typically Jackpot Slots offer much larger prizes than regular slots, this usually means that because Jackpot Slots have much higher win potential, the RTP is going to be lower than regular video slots otherwise the slot may pay out Jackpot Wins too regularly.
Daily Must Drop Jackpots
Many casinos offer 'Must Drop Jackpots' which are a selection of Red Tiger slots that have the ability to drop one of 3 Progressive Jackpots. These jackpots are not community based jackpots where lots of different casinos and players have the chance to win, they're localised to each casino's brand (for example Genesis Casino and Casino Spela are owned by the same company so the jackpots will be shared only between them).
The 2k Must Drop Jackpot is the first progressive that must be won before it hits the £2000 limit – this jackpot is won regularly due to how much Red Tiger games are played. As the jackpot gets closer to £2000 the chance of winning it increases and when it's won, it starts again.
The Daily Drop Jackpot must drop before Midnight UK time and regularly exceeds £10,000 per day – it's always worth keeping an eye on this as it gets later because it has to be won every day!
The Big Drop Jackpot gives the biggest jackpot of them all and can be won at any time randomly but there's no set time that it must drop by – this jackpot is often into the hundreds of thousands of pounds.
Mega Jackpots
One of the most appealing aspects of some slots are the huge, life changing wins that are possible from them. In many instances Mega Jackpot slots offer jackpots bigger than some lotteries.
There are really only a handful of Mega Jackpot games, slots such as Mega Fortune and Mega Moolah are 2 of the most popular ones. Games like these are offered and the majority of online casinos, however the jackpot isn't 'casino specific' – this means it's a central jackpot and players from all over the world playing at any online casino that hosts the game could win it – the actual game providers and not the casinos will pay out any mega jackpot winnings (the top prize, not the smaller jackpots).
These kind of slots typically have 4 or so levels of jackpot starting from very small to the mega jackpot, of course the chances of you hitting the big one are extremely small so you often end up with the minor jackpots, however there's always that chance.
You'll find many jackpot slots have lower RTP's in comparison to other slots, this is because a percentage of each spin is going towards the jackpot, therefore we wouldn't recommend extensive periods of play on these type of games.
Classic Slots
Classic Slots are typically 3 reel, 5 winline games with either no or one main feature. They do not usually have in-game features but the wins are generally much higher when you hit a winning combination.
You'll find many of these classic slots in brick and mortar casinos and in Vegas – these were really the first generation of slots and paved the way for the more popular video slots we see so many of now.
Classic Slots tend to have lower max bets but can still offer huge wins and they will often use multipliers on the reels to achieve these.
Whilst not as exhilarating as video slots, classic slots are definitely worth checking out!
Playing Safely
Slots are a great form of entertainment, you can experience highs and lows, cheers and frustration but it's important to remember that they are entertainment – they should not be considered a way to make regular money because it's simply not possible. There are a few things to consider when playing slots;
• All slots are designed to return a percentage of the money taken to the player and a percentage to the casino, this means you will always lose on a slot in the long run
• Online slots are not like the old fruit machines you may find in a pub (compensated machines), they cannot be forced to pay out and they are prone to huge swings in RTP, meaning they can go on hot 'streaks' at times as well as extended periods of losses
• A bonus is never 'due' – it has as much chance of coming in on your first press as it does on your 500th.
• Online Slots are random, there is no need for them to be manipulated or rigged because they are already programmed for the casino to get a return from the play.
• Prior to play, it's is so important that you set a spend, time or deposit limit so you are not tempted to chase losses.
• A compensated game is influenced by previous play, these are typically machines you'll find in pubs and bars (fruit machines) – so if a game like this has recently paid a jackpot it will likely run cold for a while to recover the loss. Random slots are not like this, every spin is equal and previous pays do not affect the next spin.
Featured Online Slots Reviews
Relevant news