UK Gambling Regulations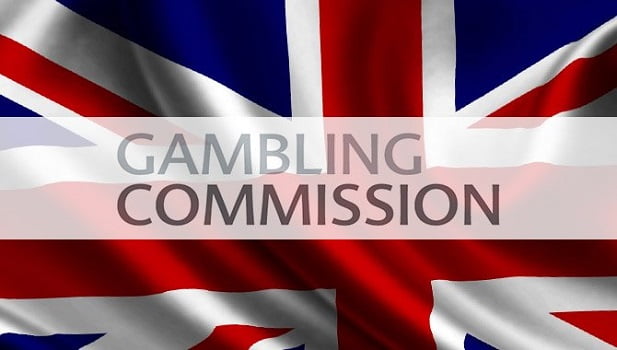 UK gambling regulations are amongst the most flexible and favourable of any country in the world. Regulated by the UK Gambling Commission, British online bookmakers and casinos are made to adhere to a strict set of rules to offer services to players in the country.
Of course, there is always a lot of noise about whether gambling (or aspects of gambling) are legal. For some players, this causes confusion. Fortunately, this article aims to straighten out the bag of snakes and provide you with clear, concise answers regarding the legal situation of gambling at UK betting sites.
Is Gambling Legal in the United Kingdom?
Gambling is legal in the United Kingdom, both at land-based and online venues. However, there are sets of rules and regulations which govern just which types of games can be played, under what terms, and who can provide them. These come from the UK Gambling Commission.
Any internet betting portal which has been issued a UK Gambling Commission license has the right to offer gambling games to players in the country. Technically, Gibraltar or Maltese licensed casinos are legal in the UK under EU rules. However, after Brexit (assuming it happens), in theory, only those sites with UKGC licenses could operate legally in the United Kingdom. This is something that is starting to become the norm in the country already.
About the UK Gambling Commission
The UK Gambling Commission launched in 2005, under the Gambling Act. It regulates gambling in Great Britain, and controls the National Lottery, under the National Lottery Act of 1993. The goal of the UK Gambling Commission is to promote, fair, transparency clean and open betting options to players.
Any operators offering gambling-related services to players in the UK must apply for a UKGC license to do so. This binds them a strict set of rules regarding what they can and cannot do. Anti-fraud procedures, transparent wagering requirements on bonuses, and fair gambling games are just the tip of the iceberg when it comes to those regulations.
Any online gambling operator who breaks those regulations is liable to be fined. In extreme cases – such as continual noncompliance with the rules – will see their license revoked.
Gambling Options in the UK
In Britain, offshore casinos are typically defined as those which offer betting services to players in the UK but do not hold a valid UK Gambling Commission license. Unlike other countries, the United Kingdom does not operate a blacklist of such sites. It does not punish players for visiting offshore casinos, nor does it demand that ISPs (internet service providers) block access to those domains. However, the Gambling Commission does go after operators who float the rules. Because of this, many offshore betting sites from across the globe can be accessed.
Given the surplus of legal, licensed internet betting sites in the United Kingdom, players do not need to visit offshore casinos. There are plenty of UKGC sites to choose from, and they can offer up the following types of gambling options:
Casino Games: A host of online casino sites are regulated and licensed by the UKGC. These include most major worldwide brands and names. Typical games include online slots, video poker, table games, live dealer casino games and instant win titles. Many such sites are also mobile-friendly.
Sports Betting: All the UK's leading high-street bookies also run internet betting sites. These offer a wider variety of sports betting options than high-street outlets. Moreover, such sites also regularly provide casino games to their members.
Bingo Gaming: Like high-street bookies, the UK's bingo outlets also run online pages. These, too, can offer a variety (albeit a smaller selection) of casino games, alongside popular 90-ball and 75-ball bingo games. Bingo sites are amongst the most popular types of gambling websites in the country.
Poker Games: Most of the world's leading poker rooms operate in the UK. These seldom tend to offer casino games, although a few RNG (random number generator) poker titles can be played. Such sites also regularly provide satellite access to major poker tournaments, such as the WSOP (World Series of Poker).
Lotteries: The National Lottery can be played both online and offline. High-street retailers sell tickets, but so too do online outlets. Other major global lotteries can also be played via such websites.
A Word on Bonuses and Promotions
The last thing that players need to know about UK Gambling Regulations is that the UKGC has recently cracked down on operators offering dodgy bonuses. All UK licensed operators are required to display clearly visible terms and conditions on any bonuses or promotions they provide to players. On top of that, the terms attached to these deals have to be fair, and within a range set by the Gambling Commission.
Any free spin deals which genuinely truly free must be referred to as "bonus spins". The crackdown on dodgy wagering requirements and playthrough rates has seen the value of casino bonuses drop over the last year. However, many top UK casinos now offer wager-free bonuses and promotions as a result of that.
This naturally means that UK casinos are considerably safer for players to claim bonuses from, than many sites licensed elsewhere in the world, as the regulations around bonuses and promotions are not as strict.
---
UKGC NEWS – The UK Gambling Authority
Regulatory action
Licence holders who do not follow rules and regulations aimed at ensuring gambling is fair, safe and crime-free can expect regulatory action.
Our general approach is to help gambling businesses comply with the law and with the licence conditions and codes of practice. But when we must take action we have a range of powers including:
issuing a warning
attaching an additional licence condition
removing or amending a licence condition
suspending a licence
revoking a licence
imposing a financial penalty.
Making sure we get the best results
We want the best outcome for consumers and for the licensed industry. That means we are not always the right agency to lead on enforcement action – in some cases it will be the police, HMRC, a local licensing authority or a sport's governing body. We work closely with other agencies to get the best results.
If you want to check whether a gambling business or personal licence holder has had a regulatory sanction imposed on them you can search our licence register.
Sanctions are published once the individual or operator involved has been informed and any objections to publication have been considered.
Gambling key facts
We collect and analyse data to monitor changes that may have an impact on the regulatory framework. And to make sure we are up-to-date with gambling industry statistics and gambling-related research.
Who we are and what we do (key facts leaflet)
Key facts and figures about the gambling industry
£13.7 bn

Total gross gambling yield (GGY) of the Great Britain gambling industry (Apr 2016 – Mar 2017) (1.8% increase from Apr 2015 – Mar 2016)

106,236

Total number of employees in the Great Britain gambling industry
(Mar 2017) (1% decrease from Mar 2016)
 

8,502

Total number of betting shops in Great Britain
(Sep 2017) (3.9% decrease from Mar 2017)
 

583

Total number of bingo premises in Great Britain
(Sep 2017) (1.4% decrease from Mar 2017)
 

146

Total number of casinos in Great Britain
(Sep 2017) (1 more than Mar 2017)

£4.7 bn

Total GGY for the remote sector(Apr 2016 – Mar 2017) (10.1% increase from Apr 2015 – Mar 2016)

34%

Market share of the remote betting, bingo and casino sector
(Apr 2016 – Mar 2017) (1.5% increase from Apr 2015 – Mar 2016)

182,916

Total number of gaming machines in Great Britain
(Apr 2016 – Mar 2017) (1.8% increase from Apr 2015 – Mar 2016) (excludes those requiring only a local authority permit)

£1.5 bn

Contributions to good causes from the National Lottery
(Apr 2016 – Mar 2017) (16.9% decrease from Apr 2015 – Mar 2016)

£255.6 m

Contributions to good causes from large society lotteries
(Apr 2016 – Mar 2017) (20.5% increase from Apr 2015 – Mar 2016)
How we work with other authorities
We work closely with many other authorities like law enforcement, HM Treasury, HMRC, sports governing bodies, local licensing authorities and industry trade associations.
Local licensing authorities
The Gambling Act 2005 designates certain classes of local authorities in England and Wales (and licensing boards in Scotland) as licensing authorities.
Licensing authorities have local responsibilities for gambling
Licensing authorities have a number of important regulatory functions in relation to licensing premises for gambling including:
issuing premises licences
regulating gaming and gaming machines in clubs, and on alcohol licensed premises
granting permits to family entertainment centres for the use of certain lower stake gaming machines
granting permits for prize gaming
registering small society lotteries
horse and dog tracks
inspection and enforcement of licences, permits and permissions.
You can find your local authority on the website direct.gov.uk
How we work with local licensing authorities
We work closely with local authorities and have set up a Local Authority Liaison Unit (LALU).
We work in partnership with licensing authorities to regulate gambling. We tend to focus on gambling businesses and issues of national or regional significance, and licensing authorities will take the lead on regulating gambling locally.
Licensing authorities are better placed to understand and manage local issues. So, while we provide support and assistance, they take the lead on the local regulation of gambling.
Collaborative working for the best results
We work closely with other government, law enforcement and regulatory bodies to uphold the licensing objectives and to support them in their work when there is a gambling-related issue. 
Match-fixing and sports betting integrity
We will share, where appropriate, specific intelligence or information with other partners (for example, betting operators, sports governing bodies (SGBs), overseas regulators, and so on) both nationally and internationally. In some cases this information may then be used by these bodies in their investigations; for example a sports governing body investigating a breach of its sports rules.
We may also conduct our own investigation or support law enforcement investigations in cases where criminality is suspected. The SBIU also provides advice to SGBs who are developing their betting integrity strategies.
We also collaborate on a national level as part of the Sports Betting Integrity Forum. The Forum brings together representatives from across sport, law enforcement, regulators and betting businesses who work together to implement the Sports and Sports Betting Integrity Action Plan.
Law enforcement
We have an established collaborative relationship with the police and National Crime Agency (NCA) for mutual intelligence sharing.
We follow the protocols of the National Intelligence Model (NIM) which unifies standards when sharing intelligence of a local nature with the police, or for national or international issues of serious organised crime with the NCA.
Together with the police and NCA, we are members of the Government Agency Intelligence Network (GAIN) which is based within police regional organised crime units and supports the coordination of activity. On occasion the development of intelligence can result in a collaborative enforcement approach, which might cover issues such as money laundering in licensed premises, unlicensed gambling and illegal supply of machines and issues of sports betting integrity.
Competition and Markets Authority (CMA)
We are working with the CMA to look at terms and conditions in the gambling industry.
We have agreed a joint programme of work to ensure that gambling businesses' terms are fair and transparent. This is in response to concerns that consumers have raised about the gambling industry on issues such as cancelling bets, altering odds after bets have been accepted, and offering misleading sign-up promotions.
HM Treasury
We advise government on issues which effect the gambling industry, for example, the development of anti-money laundering (AML) policy. We are also a member of the AML Supervisors Forum (AMLSF) which shares good practice and ensures consistency in the approach to AML supervision. This is another avenue for us to share information with Treasury and other government bodies, law enforcement agencies and other AML supervisors.
We have a responsibility to make an annual report to HM Treasury on how we carry out our functions as an AML supervisory authority for the gambling industry.
HMRC
We have an information sharing agreement with HMRC which sets out the practical arrangements required to support the provisions of the Gambling Act 2005 and governs the disclosure of information.
HMRC has responsibility for the administration and collection of duties related to gambling, including: bingo, gaming, general betting, pool betting, lottery, remote gaming and machine games duties. This means that both organisations are often in possession of information that is of use to one another and by utilising the information sharing agreement we can regularly assist each other's inquiries and investigations.
Gambling marketing and advertising
Responsibility for regulating gambling marketing and advertising is shared with a number of partner agencies including the Advertising Standards Authority (ASA), Ofcom, the Information Commissioner's Office (ICO) and the Phone-paid Services Authority (PSA). We work very closely with these partners to ensure a joined-up and effective approach to regulation.
Advertising Standards Authority (ASA)
The ASA is the UK's independent regulator of advertising across all media. It applies the Advertising Codes, which are written by the Committees of Advertising Practice (CAP). Its work includes acting on complaints and proactively checking the media to take action against misleading, harmful or offensive advertisements.
Ofcom
Ofcom is the communications regulator in the UK.
For TV and radio, the 2005 Gambling Act imposes a duty on Ofcom to set, review and revise standards for gambling advertisements. However, Ofcom has subcontracted responsibility for the regulation of most forms of broadcast advertising to the ASA. Ofcom is the back-stop regulator and retains overall responsibility for the advertising rules.
Ofcom retains principal responsibility for the enforcement of rules relating to TV programme sponsorship and teleshopping.
Information Commissioner's Office (ICO)
The ICO is the UK's independent authority set up to uphold information rights in the public interest, promoting openness by public bodies and data privacy for individuals.
The ICO enforces the Privacy and Electronic Communications Regulations (PECR) which sits alongside the Data Protection Act.  PECR contains specific rules on marketing calls, emails and texts, and the use of cookies (and similar technologies).
Phone-paid Services Authority (PSA)
The PSA is the UK regulator for content, goods and services charged to a phone bill.
Gambling operators offering Premium rate services (PRS) are required to comply with the PSA Code of Practice and the Remote Gambling Notice of Special Conditions.
Relevant news