Gambling addiction in Hong Kong: as World Cup kicks off betting surge, we look at the addicts and victims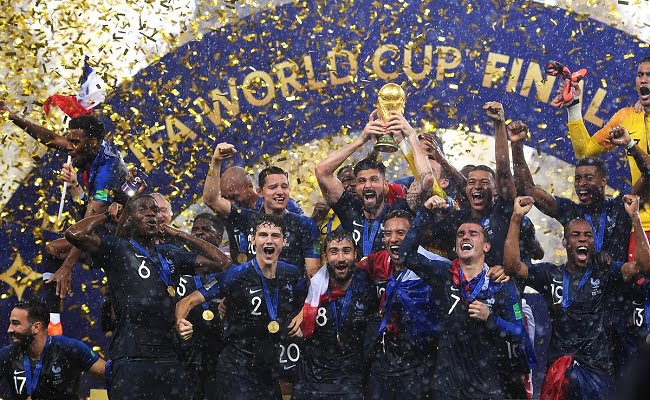 With the Fifa World Cup in the news, we talk to a reformed gambler, social workers and a gambler's former wife about the vicious cycle of addiction and the impact it can have on physical and mental health as well as finances and property.
"When I started gambling I had no idea I'd end up like this," says 29-year-old reformed gambler Wah, who does not want to disclose his full name. "I thought I'd be able to control it."
We're in a room at Wan Chai's Tung Wah Even Centre, a counselling and treatment service for problem and pathological gamblers, where Wah is talking about his 11-year struggle with gambling addiction that started when he was a 16-year-old high school student. Under the legal age of 18, Wah had to ask older friends to place bets for him.
Tung Wah Even Centre counsellor Joseph Fung Ka-pan feels sorry for young people such as Wah. "Many young people think they're equipped with the knowledge about soccer," he says. "I've analysed the mentality of young soccer gamblers and they think they know more than other people." That is why they expect to win.
With the 2018 Fifa World Cup underway in Russia, there's good reason for concern that football gambling could increase in the city. A 2014 study jointly conducted by Shue Yan University and the Society for Truth and Light found that young adults are particularly vulnerable when World Cup fever spreads, with one in four involved in gambling activities during the last World Cup in Brazil in 2014.
"Young people also have a higher tendency to submit to their failure in gambling," Fung adds.
For Wah, it was curiosity that lured him into gambling. His "just-for-fun" bets started small – HK$10 (US$1.30) and HK$20. But as with so many gambling tales, the stakes increased, with Wah's bets gradually rising to between HK$1,000 and HK$2,000. His biggest bet was HK$20,000 on a single game. When his addiction peaked, he was in debt to the tune of almost HK$500,000.
Fung says the biggest problem is that many gamblers don't think they have a problem. If they lose money, they can get it back by winning the next bet.
Stuck in a vicious cycle, Wah sought help from Tung Wah Even Centre in 2011. "I'd lost everything," he says in a low voice. "I'd borrow money from people and lose it. Would borrow again and lose it again. I couldn't see a way out."
But six years on he did find a way out, shaking his addiction. Earlier this year he finally cleared his debts.
Today he has advice for those tempted to place bets. "If you've never touched football gambling, don't try it."
Also wanting to protect her identity is Aunty Kwan who has felt the pain of gambling addiction for more than 40 years. But it's her husband who has the problem.
"I don't know whether he still gambles, but two months ago I got a letter from some creditors," says Kwan. Over the past 40 years she has witnessed every trick in the creditors' book. They even visited her home, shouting obscenities and posted fliers around the building informing neighbours about her husband's gambling debts.
The situation and her depression got so bad, that in 2006 she contemplated suicide after a creditor came to her door with luggage, telling her that he now owned half the house. She and her newly married son and daughter-in-law were evicted, forced to live in a relative's small room.
After five years on medication, Kwan's mental state began to stabilise but she still carries her "getaway backpack" containing vital medical statements, banking papers and other important documents.
"In many cases, families are more severely affected by gambling than the gamblers themselves," says Alfred Chan Chi-wah, senior social work supervisor at Caritas Addicted Gamblers Counselling Centre in Tsuen Wan.
Every week the centre holds sharing sessions for gamblers' family members, teaching them how to deal with creditors and carry on with their lives instead of taking responsibility for gamblers. A similar practice takes place in the Tung Wah Even Centre.
"It happens a lot that when the family of our clients gets invited here, we need to provide counselling for them, to help them sort out their emotions," says Daphne Yeung Nam-ying from Tung Wah Even Centre. "Sometimes family members are so angry and shocked and start yelling at our clients, and we have to take them out of the room to calm them down before they continue the session."
Wah also recalls how shocked and sad his mother was when she found out about his debts. He was asked to bring his mother to one of his counselling sessions and list his debts.
"I kept listing the debts, as I finished and the number ended up in the hundreds of thousands of dollars, she was astonished," Wah said. Before that, his family were aware of his gambling problem but had no idea of the size of his debt load.
Fung says it's common practice for gamblers to conceal their addiction from their families. "They want to handle it by themselves, but it usually leads to more gambling so they can pay off their debts."
There are symptoms to look out for if people are worried a family member or friend has a gambling problem, Fung says. Gamblers may appear absent-minded or to be in a trance, their moods fluctuate, and they are often broke.
Fung says those who have not gambled in the past should not get swept up in World Cup fever: "You don't need to place bets to show you support the game. Young people especially need to learn to say no to anyone who invites them to gamble."
SCMP
Relevant news