A Plethora of Games: What to Play at Online Casinos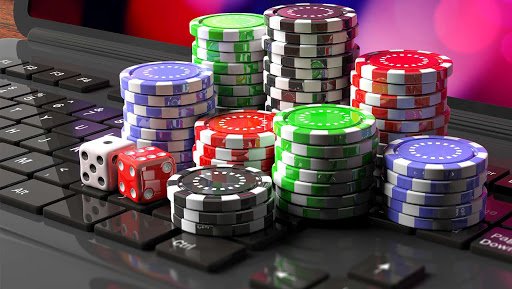 Before you sign up at an online casino, you can probably already envision what it is you want to play. However, there is likely to be considerably more games available than you might expect. For instance, a quick trip to any casino will showcase slots table games, casual games, live dealers and more. In this article, we will explore the range of games you should be able to find at any run-of-the-mill casino. This will hopefully give you some food for thought and broaden your horizons about what you can play online.
Slots, Slots and More Slots
Naturally, online slots are most players' poison. Far from generic one-armed bandits, though, there is a great deal of variety to be had, even if you're only interested in playing slot machines. Such as…
Classic Slots: The one-armed bandits mentioned above. These games typically consist of 3 reels and a single payline. Occasionally, that may be stretched to three or five lines. You may get a wild symbol, but there are precious few other features in these games.
Pub Fruit Machines: Popular in the UK in the 80s and early 90s, pub fruit machines work in a similar way to classic slots. However, they often carry a trail-based, board game style feature, and other goodies such as nudges.
Video Slots: Most online slots will be video slots. These are often non-progressive jackpot games and come in a multitude of themes. Expect to see special features aplenty here. The 5-reel games usually consist of multiple paylines and serve up wild symbols, scatter icons, multipliers, free spins, re-spins, click and win games and much more besides.
Mobile Slots: Essentially video slots, these games have also been designed to run well on mobile phones and tablets. This is specifically true concerning the buttons used to wager and spin.
3D Slots: Another niche genre of games. These games often contain gorgeous 3D graphics and animations. In a sense, though, they are just another form of video slot machine.
Progressive Jackpot Slots: The best-paying slots you can find online are progressive slots, also known as jackpot slots. They, too, are essentially video slots, although their jackpot is not capped, and can rise (in some games) in value as high as millions of pounds.
A Touch of the Traditional
If slots aren't for you, and you long for a more traditional casino gaming experience, you can always choose table games. Some of the more renowned ones available include:
Baccarat: A favourite of James Bond and high-rollers; baccarat is a card game where players win by getting as close to a nine-point hand as possible. Unlike blackjack, you can't bust.
Blackjack: A true classic, blackjack games come in many shapes and styles. They include Classic Blackjack, Blackjack Surrender, Blackjack Switch, Spanish 21, and others.
Craps: Not as common as the other games, craps is still a game you can expect to find at most online casinos.
Roulette: Like blackjack, there are many variants of this game. A typical casino will offer American and European Roulette, but some may also dish out French Roulette, Jackpot Roulette, and other formats.
Table Poker: Again, another broad genre of titles, these can include Caribbean Stud and Casino Hold'em (if not Texas Hold'em) at most casinos. Some sites also offer other games, although this mostly down to the software provider attached to the casino, rather than the site itself.
The Casual Games
Players can also find a baffling range of oddities at most casinos. These types of games may be found in "casual", "instant win", "arcade" or even "other" categories, and include:
Video Poker: Your sole objective in video poker is to build the best hand you can and try to match it to one on the paytable. Nothing more, nothing less.
Scratch Cards: Just like their land-based counterparts, these games involving scratching off windows (by clicking) and matching icons or cash prizes to win.
Lottery Games: Bingo and keno are just two of the lottery-style games you can often find at an online casino. Each variant may be wildly different from those found at other sites.
Instant Win Titles: A general term for anything else offered by the casino. These can include simple click and win games, or fixed odds titles.
Gambling Live with the Very Best
If you fancy a touch of something more realistic, then live dealer games could be the way to go. These casino games are played over a video stream with a real-to-life human dealer. Most of the games consist of baccarat, blackjack, roulette and table poker. However, Dragon Tiger, Sic Bo and money-wheel style games can also sometimes be found.
That Bit on the Side
If you are playing at a particularly global and big casino, you may find that they provide other gambling opportunities. Some of the more significant UK sites, for instance, also allow players to wager on sports, play bingo, try their hand at poker tournaments, and even buy tickets to real lottery games, as such as the National Lottery. They may also dish out betting on virtual sports, in-play betting and even e-sports betting. The exact opportunities you'll get vary from site to site.
How Do I Know That the Games Are Fair?
Knowing whether you are playing a fair game or not is of paramount importance. Most games publish their RTP (return to player) rate. Others describe their variance and volatility, and both are work looking up before you play a game. It is also worth checking out slot reviews (you can find some at this site), as well as playing free demos of popular games. The latter allows you to test-drive a slot or table game before you wager money on it.
The Ideal Online Casino
The ideal online casino will carry most (if not all) of the above games. They will feature many titles from a variety of software developers. Most will be top-tier software providers but having a handful of smaller-scale one with original releases you may not have seen won't hurt, either. The UK has some of the best, licensed and certified casinos, and many tend to feature games from a plethora of developers. Our advice is to play at a casino with between 500 and 3,000 games. That way, you'll have lots to choose from.
Relevant news