Pay your utilities with XRP and BTC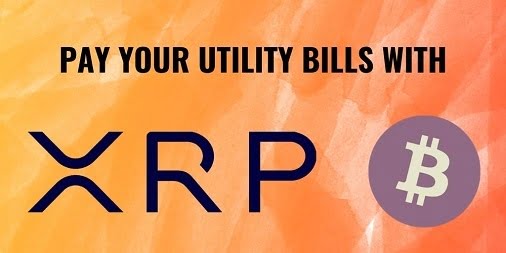 A huge problem for many in crypto is the lack of a possibility to pay your utilities with XRP and BTC. The legal issues surrounding payments with crypto have meant that many have been apprehensive about using some of the existing services out there. Bitpanda, the fully regulated Austrian crypto currency broker and exchange aims to change that with their Bitpanda Pay system.
Pay your utilities with XRP and BTC with Bitpanda Pay
Bitpanda is growing rapidly having gone from simply a crypto broker to a larger company allowing the purchase and of precious metals, adding a state of the art crypto exchange and much more. Now they have enabled the payment of utilites using the EUR wallet in your Bitpanda account.
Trade your XRP BTC (*or other crypto currency supported by Bitpanda) to Euros within your Bitpanda account and use your Euro wallet to pay your bills. You can use Bitpanda Pay to send money to any IBAN in the European Union and beyond with your verified Bitpanda account.
The great thing about this system is that Bitpanda Payments is a Payment Service Provider under the European Regulation PSD 2 and its legal standing (and complaints procedure, no hiding things here) can be found here
You can read the announcement here or vist Bitpanda directly
*Note: Bitpanda currently supports the following cyrptocurrencies
Bitcoin
Litecoin
Ethereum
Dash
XRP
Bitcoin Cash
Komodo
IOTA
EOS
Pantos
OmiseGO
Augur
Stellar
0x
NEM
Zcash
Tezos
Cardano
NEO
Ethereum Classic
Chainlink
Waves
Lisk
Tether
USD Coin
Cosmos
Tron
Basic Attention Token
Bitpanda Ecosystem Token
Feel free to visit our Wise Crypto Ratings for more information about many of the cryptos supported by Bitpanda.
As always before registering with any exchange please DYOR, our articles are not intended as investment advice and the crypto markets can be very volatile. Wise Cryptos takes no responsibility for any losses incurred by people using information provided on our site.
Relevant news