XRP Embarks On Modest Improvement After Recent Drastic Crash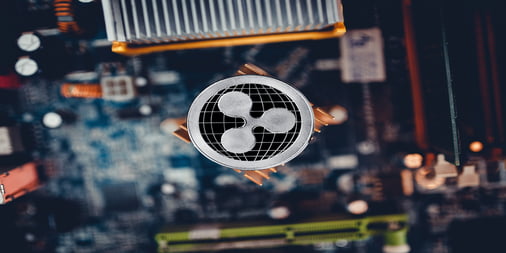 The movement of XRP has improved substantially after the recent March 12 crash
The crypto is struggling to recover to new all-time highs but has failed so far
However, hope for a rally in the coming days is high, with investors advised to hold on to their XRP stocks
On March 14, 2020, the movement of Ripple XRP improved considerably from a 52-week low of $0.115 to $0.163 in just over 21 hours. In the early hours of trading, the downside trading of the XRP coin dipped a bit, but it has now shown a slight recovery.
After the XRP price made a sharp drop on March 12, the XRP Liquidity Index in ODL corridors is struggling to recover to new all-time highs but has failed so far.
Ripple's immediate price rebound noted a hike of 39%, with the price reaching $0.20 a day before yesterday, but within just a day, the infamous Coronavirus effect washed off all the gains.
After it overcame the plunge near $0.14, XRP has formed a bearish trend line showing that the price rebound might not fulfill any bullish expectations in the near term.
Ripple Price Analysis
Ripple was at $0.143 during the first hour of March 13. The coin started the day with a massive plunge that took the price to $0.115 and readjusted the 52-week low. Then, XRP price improved in the later hours, and at 03:38 UTC, the currency escalated to $0.155. The improvement was followed by a plunge that took Ripple's price to $0.133 at 04:59 UTC, but it started to recover in the subsequent hours.
The coin escalated to $0.165 and remained at the same level with a moderate loop around $0.150. The coin was at $0.167 at 13:33 UTC, which was faded by the pullback pressure and brought XRP coin to $0.141 at 15:37 UTC.
Later, XRP price hovered around the same level, and in the further hours, the currency experienced escalation to $0.163. The day ended at $0.159, with an intraday progression of 11.07%.
Today, Ripple started with a stagnant movement. There is a stronghold of the coin around $0.157. However, the coin price dropped to $0.149 by 4.96% at 09:50 UTC.
The current price of XRP coin is at $0.1532, and the coin isn't likely to drop below the immediate support level at 0.1280.
The Hope of an XRP Rally Still High Despite Recent Plunge
Over the past several days, XRP has seen a gradual increase in value, as it gained about 3.22 percent. The volume of XRP traded in the 24 hours to time of writing was approximately $1.139B.
At its current price, XRP is still down 95.20% from its all-time high of $3.29 set on January 4, 2018. However, the hope of growth and gaining back the momentum is still ripe, so we would recommend that traders hold on to their investment for a while to avoid risk.
Relevant news