Bitpanda completes IEO and launches global exchange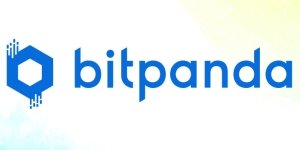 Austrian based cryptocurrency broker Bitpanda completes IEO and launches global exchange. The total raised of 43,6 million euros broke the records for the highest EU based IEO to date.
Bitpanda completes IEO and launches global exchange
The IEO had three phases with customers able to purchase the BEST tokens  at 9cts, 9,5cts, and 10 euro cents. The end of the token sale yesterday was followed up by the launch of the Bitpanda Global Exchange launch today, 7/8/2019.
Having operated as a Crypto currency broker since 2014, the opening of the Bitpanda global exchange is significant progress for this fully licensed company, and a massive one for customers around the world. With only customers from the USA and China excluded from trading with Bitpanda it really is a s close to a global exchange as is currently possible.
With a huge array of fiat deposit and withdrawal options available as well as crypto, the entry threshold for Joe Public really has been lowered by Bitpanda.
The Bitpanda Global Exchange is now live! 
Bitpanda 07/08/2019:
Here at Bitpanda, things are showing no sign of slowing down. Two weeks ago, we crossed the 1 million users milestone. Yesterday we sold out our initial exchange offering for BEST, which has become the most successful European IEO to date after raising €43.6 million. Today, we've truly gone global with the launch of the Bitpanda Global Exchange.
The Bitpanda Global Exchange is designed for ambitious traders, professionals and institutions. It was built with those in mind who need a reliable, scalable and trusted environment for digital asset trading.
Our first worldwide product
The Bitpanda Global Exchange will offer traders crypto-to-crypto trading around the world (excluding the USA and China) and fiat-to-crypto trading in more than 54 countries. It has been developed 100% in-house over the past two years.
The lowest fees in the industry
Our aim is to make the Bitpanda Global Exchange the largest Euro exchange with transparent and very low maker and taker fees. Our fees will in fact, be the lowest in the industry. On top of that, you can get an additional 25% off of these fees, when you use BEST to pay them (starting in Q4 2019). See our fees page for further details.
€ trading pairs with high liquidity
We'll give you access to high liquidity markets for popular Euro trading pairs. The supported trading pairs at launch include: BTC/EUR, BTC/USDT, ETH/EUR, XRP/EUR, MIOTA/EUR, ETH/BTC, XRP/BTC, MIOTA/BTC, PAN/BTC, BEST/BTC, BEST/EUR, and BEST/USDT, with more to come.
What's next
Starting from today, you will be able to buy, sell, swap and send BEST on the Bitpanda platform or trade it on the Bitpanda Global Exchange.
After selling out during the IEO, BEST is now available to trade on Bitpanda and also on the @BitpandaGE as a trading pair! $BEST pic.twitter.com/121ORJ6vUc

— Bitpanda (@bitpanda) August 7, 2019
Furthermore, until 12/08/2019, users will be able to claim the two BEST airdrops: 10 million BEST will be distributed between all verified users, with another 10 million BEST distributed between users holding at least 500 PAN in their Bitpanda wallet. Both airdrops will be credited to eligible users on 13/08/2019.
Looking ahead, from Q4 2019, you will be able to use BEST to pay for your trading fees and you will receive an extra 25% reduction across the board. BEST holders will also get priority access to the upcoming Bitpanda Launchpad in 2020. More rewards and features to be announced.
After completing the most successful European IEO, we will use the funds we raised with BEST to drive the expansion of our ecosystem. Our mission is to tear down the barriers to personal finance and we will continue to work hard towards making this space fairer, more transparent and easily accessible to everyone.
Thank you for supporting our mission.
###
For all legal and licensing information pertaining to Bitpanda please visit their legal page
Relevant news