Evolution Gaming Live Blackjack Online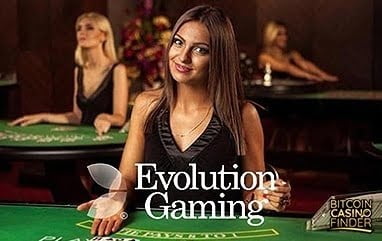 Live Blackjack as fast as you like
Evolution Live Blackjack is the fastest, slickest, richest-featured online Live Blackjack game available anywhere. Everything's optimised perfectly for the best possible playing experience on desktop, tablet and smartphone – and on the largest selection of live tables or at dedicated tables created exclusively for any operator.
Play this online blackjack game at <live-online-casino/">Live Online Casinos
The core game is endlessly entertaining, plus added-value features such as Pre-Decision, Side Bets, and Bet Behind quicken the pace and pulse still further and add huge scalability. Direct Game Launch allows players to link directly to the live games from operators' marketing campaigns via web pages, emails or texts in addition to having access to the full selection of tables in the Live Lobby. There are exciting App opportunities too, for proven and significant increases to KPIs.
Live Blackjack
As fast and as fun as it gets, our core Live Blackjack game offers the largest number of standard and VIP tables from a single source for players on multiple devices.
Players take their place at one of 7 seats at each live table. An unlimited number of players can also 'Bet Behind'. Our friendly, professional dealers greet players and interact throughout the game. Real cards are dealt, with bets placed via the easy-to-use interface as players try to achieve a hand that's closer to 21 than the dealer's hand. It's really simple to enjoy the core game with its choice of game views including full-screen video, and optional Insurance, Double Down and Split Pair bets.
Then there are the 21+3 and Perfect Pairs Side Bets, Pre-Decision and Bet Behind added-value features, described below, which add extra interest for players and significant extra revenue opportunity for operators.
Blackjack Party
A low-stakes, party-style variant of our world-leading Live Blackjack, complete with massively scalable Bet Behind. With music and bubbly chat and game guidance from our TV-trained duo of dealer and co-presenter/hostess, the focus is firmly on fun for the greatest number of players.
Rich betting features for the main 7 players at the table include 21+3 and Perfect Pairs side bets, Insurance, Doubling Down, Splitting Pairs, and Pre-Decision.
Added to this, a virtually unlimited number of players can bet behind the hottest players while they wait for one of the 7 seats to become free. At the same time, seated players can also bet behind any other seat or seats – and all lively encouragement from our dealer-presenter team!
Bet Behind
Bet Behind allows a virtually limitless number of players to bet behind the main 7 players seated at each Live Blackjack table. This adds massive multi-player scalability and huge revenue potential.
Players can bet behind while they wait for one of the 7 main seats. Alternatively, a player in one of the main seats can choose to bet behind any other seat.
Hot players on a winning streak are highlighted with a gold medal next to their name. The number on the medal shows how many game rounds a player has won. One or two ribbons and up to three stars around the medal also provide at-a-glance indicators of just how 'hot' a player is.
All seated and waiting players can see these scores and decide which hot players to bet behind to try to increase their own chances of winning.
Low stakes for the Bet Behind option can encourage new players to sample the thrill of Live Blackjack. Bet Behind is also unlimited, so a waiting player can bet behind all 7 players in the main seats if they wish, and a main player can bet behind all other seated players.
For waiting players who choose to bet behind, the option to place a main bet ('Sit Here') will still be available when one of the main 7 seats becomes free.
Bet Behind
Perfect Pairs and 21+3 Side Bets
Perfect Pairs and 21+3 Side Bets add extra interest and betting opportunities – with each player given the chance to turn on these exciting extra betting spots as they enter the table.
A player betting on a Perfect Pair can win increasing additional payouts if the first two cards they are dealt make up a Mixed, Coloured or Perfect Pair. An extra wager on a 21+3 side bet gives the player the chance to win on a whole range of Poker-style card combinations made up of their first two dealt cards and the one open card in the dealer's hand.
Pre-Decision
Pre-Decision makes our world's already fastest online Live Blackjack even speedier and more engaging. Pre-Decision allows players to make their decision whether to Hit, Stand, Double Down or Split at the same time as the first player, without having to wait for their turn. That means more active game time for players and more games per hour for operators.
Relevant news