Bookmaker Showcases the Multiculturality of the 2018 World Cup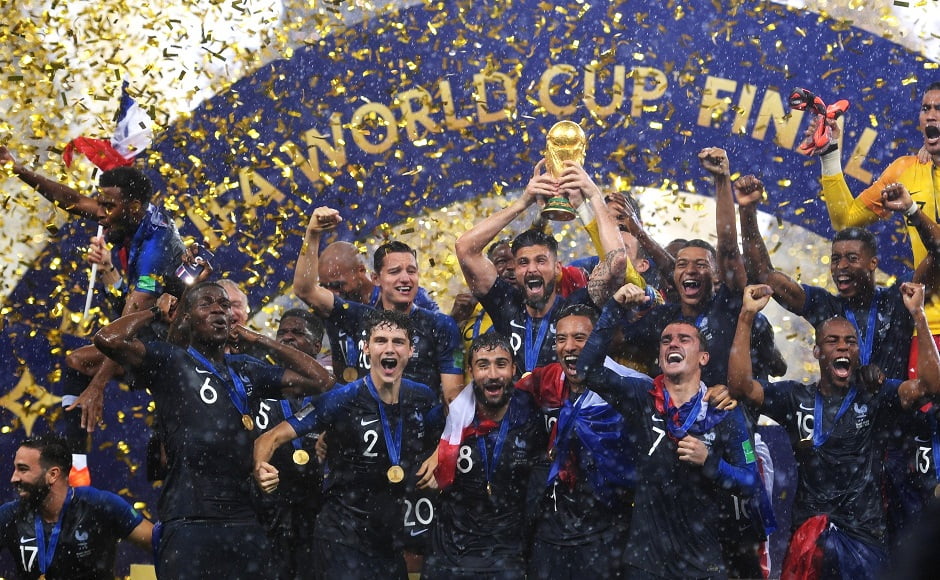 LONDON, June 12, 2018 /PRNewswire/ —
NetBet, the trusted and secure online gaming and sports betting platform, brings the 2018 World Cup to life through its interactive map highlighting the multiculturality of the event. Every day NetBet delivers a safe, secure, and distinct experience for online gaming and sports betting that is second to none. With more than 10 years of operating in the industry, the company delivers online casino games and sports betting. As a trusted operator in responsible gambling, NetBet's sites are easy to navigate, promising the ultimate experience through its fully licensed website, which promises to deliver all the excitement and celebration of the 2018 Multicultural World Cup.
NetBet's map showcases the multiculturality of the 2018 World Cup, now in its 21st edition, in which 32 countries vie for the title of football's greatest international team. Many world-renowned countries will be competing for the international prize, including underdogs and debutants at the tournament which kicks off in June in Moscow. Every player dreams of lifting the trophy at the end of the tournament in July. NetBet's unique map shows that. Although the players represent a single country, a look back into their history demonstrates the true multiculturality of the event.
The Multicultural Cup 2018 teams and countries displayed by NetBet's distinctive map track players (and their families) movement between countries. On the map, visitors will discover players' migration along with parental migration and ancestral migration, highlighting the diversity as well as the connection between players, countries, and cultures. The world map reveals players' points of origin, movement, and settlement to celebrate the true diversity of the 2018 World Cup.
"We're really proud of the map which highlights to the world how this competition is a fantastic tool bringing countries and cultures together every four years. The 2018 World Cup Tournament in Russia will be an amazing show to celebrate multiculturality and we're incredibly thrilled to be involved." – The NetBet Team
About NetBet
NetBet delivers a rich, distinct online gaming and betting experience to users. Bringing over 10 years of experience in the industry, NetBet promises a safe, secure website with easy deposit and withdrawal options, as well as access to the best games and promotions. NetBet is fully licensed.
Contact Info:
Name: Gregg Hawes
Email: gregg.hawes@gimo.co.uk
Phone: +44-203-608-6024
SOURCE NetBet
Relevant news