Kraken Exchange Review: All You Need to Know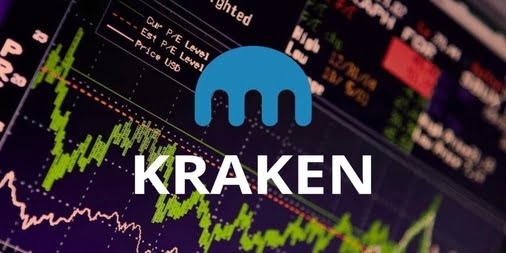 Kraken Exchange is a pioneering crypto exchange that has been in existence for over eight years since 2011. Kraken Company operates the exchange with headquarters in San Francisco, California, and the largest Bitcoin Exchange in terms of liquidity and euro volume.
This review will delve into Kraken Exchange, analyzing its strengths and weaknesses as well as its key features.
Kraken Exchange History
Kraken Exchange was established in July 2011 by Jesse Powell in San Francisco, USA. Jesse was much interested in cryptocurrency and had a visit to Mt. Gox offices in 2011. At that time, Mt. Gox was the world's biggest crypto exchange but had numerous security concerns due to frequent hacking. Jesse was unimpressed with the state of operations at Mt. Gox and therefore decided to create his own exchange, which would be safer and better organized.
While Jesse founded Kraken in July 2011, it was not until September 2013 that the exchange officially opened its doors to the public. Kraken was quick to settle down for business and become a trusted cryptocurrency exchange during the early days of Bitcoin trading picking up top awards.
For instance, in 2014, Kraken became the leading exchange in terms of Euro volume for Bitcoin. In the same year, Mt. Gox exchange got hacked, losing $460 million of the customers' funds and immediately filed for bankruptcy.
The ripple effect of Mt. Gox hacking was that Kraken Exchange gained popularity and grew to become a leading crypto exchange platform in Europe, even forming links with banks in Germany and Japan. It is also the first crypto to be listed on the globally recognized Bloomberg Terminal.
In 2017, the exchange experienced some technical difficulties, which made it close in January 2018 for a week to allow for updates.
Kraken Exchange Overview
Kraken Exchange is among the oldest crypto exchanges established in 2011 by Jesse Powell. The exchanges enjoy the reputation of being a legitimate and secure platform for traders as well as institutions looking to trade cryptocurrency. The exchange platform lists a large number of fiat currencies and is currently the world leader in terms of trading volumes involving Bitcoin to Euro. Kraken operates across the United States (except for New York due to the BitLicense) and Canada, in the European Union and Japan.
The platform is renowned for having low transaction fees and boasts of high liquidity, 24/7 live customer support, and top security measures. Kraken leverages independent, cryptographically-verified audits to hold full reserves of customer funds.
Kraken Exchange Features
Liquidity- Kraken features a high level of liquidity, which is vital for the fast funding of accounts and also to support the high trading volumes. The exchange also employs Proof of Reserves Audits to secure customers' funds, and it's also the first exchange to undertake cryptographically-verified auditing.
Functionality- Kraken boasts of a basic interface as well as a comprehensive operational instruction to enhance user-friendliness. Additionally, the exchange also has an iOS mobile app making it easily accessible across several devices.
Security- Kraken employs both cold storage techniques and PGP/GPG encryption to secure users' funds. Also, the exchange leverages two-factor authentication; global settings lock as well as a master key to enhance user security.
Trading Options- The exchange allows for several trading options, including Bitcoin Margin Trading, with up to 5x leveraged trading. Furthermore, Kraken also offers advanced order types such as automated trading plus stop-loss orders.
Reliability- Kraken is a reliable crypto exchange with international availability as well as extensive market pairs. The exchange is available in the U.S. (except New York), Canada, Japan, and several European nations. Kraken offers up to 47 market pairs with seven base currencies, including the Canadian Dollar, the Euro, the U.S. Dollar, the Japanese Yen, and the British Pound. Reliability is further enhanced by a customer service which is available 24/7.
Supported Currencies
Kraken exchange supports a wide range of trading pairs with Bitcoin and Ethereum to cash (EUR and USD), making up the majority of the traded volume. Popular cryptocurrencies traded on the platform include Bitcoin (XBT), Ethereum (ETH), and Tether (USDT). Others currencies include Bitcoin Cash (BCH), Monero (XMR), Dash (DASH), Litecoin (LTC), Ripple (XRP), Stellar/Lumens (XLM), Ethereum Classic (ETC), Augur REP tokens (REP), ICONOMI(ICN), Melon (MLN), Zcash (ZEC), Dogecoin (XDG), Gnosis (GNO), and EOS(EOS).
Note: Before you invest in the cryptos above, its imperative that you understand their infrastructure, security and the transaction fees involved among other features. Take a look at our comprehensive crypto ratings here.
Kraken exchange users can make deposits or withdrawals via EUR, GBP, CAD, JPY, and USD with payments in fiat currency being transacted through Bank Transfer. SEPA payment system is users in the European Economic Area. On the platform, margin trading is allowed with these currency pairs: XBT/EUR, XBT/USD, ETH/XBT, ETH/USD, ETH/EUR, ETC/XBT, ETC/ETH, ETC/USD, ETC/EUR, REP/XBT, REP/ETH, REP/EUR.
Kraken Exchange Transaction Fees
The transaction fees charged on the platform is dependent on the funding and withdrawal options. Transaction fees can be altered depending on the transaction cost. Below are the current fees and available funding options.
EUR SEPA: Deposit (Free) /Withdrawal (€0.09) – EEA countries only
USD Bank Wire Deposit ($5 USD) /Withdrawal ($5 USD) – U.S. only
EUR Bank Wire Deposit (€10) – outside U.S. only
USD Bank Wire Deposit ($10 USD) / Withdrawal ($60 USD) – outside US only
JPY Bank deposit (Free, ¥5,000 deposit minimum) / withdrawal (¥20) – Japan only
CAD Wire Deposit (Free) / EFT Withdrawal ($10 CAD fee, $25K CAD daily max)
Transactions conducted in digital currencies are charged separately as indicated below:
Bitcoin (XBT): Deposit (Free) / Withdrawal (฿0.001)
Ether (ETH): Deposit (small transaction fee to move ETH into Kraken's wallet) / Withdrawal (Ξ0.005)
Ripple (XRP): Deposit (Free) / Withdrawal (Ʀ0.02)
Litecoin (LTC): Deposit (Free) / Withdrawal (Ł0.02)
Bitcoin Cash (BCH): Deposit (Free) / Withdrawal (฿0.001)
Tether (USDT): Deposit (Free) / Withdrawal (USD₮ 5)
Trading Fees
The trading fees on the Kraken exchange platform are quite complex. Trading volumes below the 50,000 mark incur a maker's fee of 0.16% and a taker fee of 0.26%. The charges apply to Bitcoin trades transacted with fiat currencies, including EUR, USD, JPY, GBP, and CAD. Trading volumes above 50,000, the trading fee ranges from 0.14% to 0.24%. Trading fees subsidize as the trading volumes increase past the 10,000,000 marks where 0% fees are charged for markers and 0.10% for takers.
Pros of Kraken Exchange
Secure thanks to 2 Factor authentications
Reasonable and affordable trade fees.
Transparency- Kraken is the first crypto exchange to undertake proof of reserves audit
User-friendly perfect for beginners
List a wide variety of trading pairs as well as fiat currencies and cryptocurrencies
Cons of Kraken Exchange
Scalability issues- The exchange is vulnerable to site outages as well as other problems linked with scalability issues. Nonetheless, Kraken tried to solve this issue by going offline for two days to install a new trading engine, which has, to some degree, streamlined trading.
While their customer service is available 24/7, the system is not very responsive attributed to excessive traffic to the site
Their account verification is much slower compared to Bitstamp and Coinmama.
The site keeps keys to your crypto address, putting your account at risk of security breaches.
Sometimes the deposit and Withdrawal of cash can attract hefty transaction fees, especially when using SWIFT.
Thoughts About the Exchange
The growth of cryptocurrency trade has made it necessary for the establishment of crypto exchanges to facilitate their trade. Kraken exchange is a veteran crypto exchange that has built trust in its customers since the start of its operation in 2013. While users can enjoy plenty of benefits while trading on the platform, the issue of site outages and downtimes need urgent attention to improve the overall user experience.
But still, the fact that Kraken Exchange is secure with no history of security breaches and also charges lower transaction and trading fees compared to Coinbase and Gemini makes it stand out among the best. The platform is ideal for institutions and individuals who would want to conduct crypto trading on a safe, convenient, and affordable platform.
Relevant news