Inspector general places US tribal casino inaction under scrutiny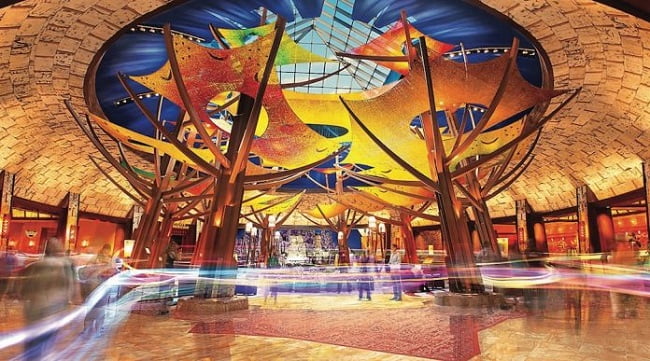 Inspector general places US tribal casino inaction under scrutiny
BY Leonard Postrado ON April 24, 2018
TAGs: East Windsor, Mashantucket Pequot Tribe, Nancy DiPaolo
The U.S. Inspector General is keeping a watchful eye on Department of the Interior (DOI) amid allegations that Las Vegas-based MGM Resorts has swayed the agency to sit on the proposed $300 million East Windsor casino project of Mashantucket Pequot and Mohegan tribes.
Inspector general places US tribal casino inaction under scrutinyAccording to a Hartford Courant report, the interior department's watchdog had been sniffing for clues since mid-February to determine whether it colluded with MGM Resorts to delay Connecticut's satellite casino project.
DOI Inspector General spokesperson Nancy DiPaolo told local reporters that the investigation stemmed from the request of four Connecticut lawmakers, who all wanted to know the truth behind the department's inaction on the two tribes' joint casino venture.
DiPaolo admitted that it could take "months" before they conclude their investigation.
Sen. Richard Blumenthal, one of the four members of Connecticut's delegation that requested for an investigation, described the investigation as a "significant breakthrough in the Department of Interior's stonewalling and possible conflict of interest."
The other lawmakers who requested for an investigation were Sen. Chris Murphy and Reps. John Larson and Joe Courtney.
"They failed to act in the best interest of the tribes and that is their obligation. They are blatantly breaking that obligation which is a matter of trust and law," Blumenthal said, according to the news outlet.
Last year, Connecticut has passed a legislation amending the state's compacts, paving the way for the construction of a new casino off tribal land and near the state's border with Massachusetts. For the law to be implemented, the tribes needed the approval of the Bureau of Indian Affairs, which is under the U.S. Interior Department.
MGM, for its part, had long time opposed the East Windsor casino plan, especially since it would greatly affect the operations of MGM Springfield which is just across the border of Connecticut.
In February, Politico published an article that examined the meetings between Interior Secretary Ryan Zinke and MGM lobbyists, as well as with Nevada Sen. Dean Heller and Rep. Mark Amodel, when the tribes' amended compact request arrived on the government official's table.
The same news outlet reported over the weekend that the Trump administration rejected recommendations from federal experts on Indian gaming policy, resulting in the delays of the implementation of the East Windsor casino plan.
Relevant news