FIFA19 to Fortnite is a logical step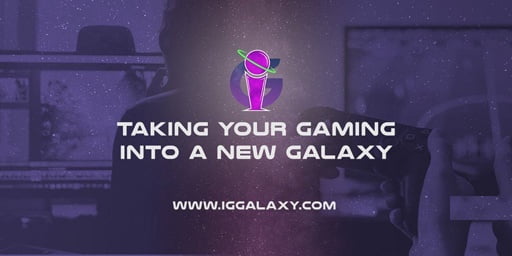 For those of us with a little knowledge of gaming, FIFA19 to Fortnite is a logical step in competitive online gaming. Ok, my knowledge of gaming is garnered from hours of not being able to watch my 55″ flatscreen TV because my kids and their friends are gaming but still… Well, them and their crazy uncle reliving his gaming prime in his forties.
Look to blockchain competitive gaming and the statement FIFA19 to Fortnite is a logical step has just gained significant momentum. Social Competitive Gaming & Esports company Intergalactic gaming, and their platform built on the TRON blockchain network have done just that. Having FIFA19 (a soccer game) leagues up and running with great success, they have now announced upcoming Fortnite leagues.
We have added the press release below for more insight into the league (and for a much better description of the significance of this and the game than us noobs can possibly give) below.
FIFA19 to Fortnite is a logical step
The announcement below was met with great joy by Justin Sun, CEO of TRON and obviously a fortnite player
How can I sign up for the tournament? Need a team … https://t.co/Oyw7d33tOj

— Justin Sun (@justinsuntron) July 10, 2019
IGG 10/07/19:
In addition to supporting EA Sports' FIFA title, we are excited to announce that the next game we intend to support is FORTNITE! For those unaware, Fortnite is a huge online multiplayer video game released by Epic Games in 2017. The free, cross platform 'Battle Royale' game has seen a meteoric rise to become one of the most popular entertainment products in the world with a total addressable market of 250 million players!
Moreover, this summer, Epic are due to host a contender for the esports event of the century: the Fortnite World Cup with a total $30 million prize pool for the finals alone; what's more, there is an allocated budget of $100 million for the whole of competitive Fortnite in 2019. This makes Fortnite unequivocally the best next game to support on the IG platform.
As we look to integrate this hugely popular esport title into our platform, the launch of the first IG Fortnite League (IGFL) will enable us to begin working to creating a bespoke and engaging competitive infrastructure around Fortnite, adding a new market in addition to FIFA.
For now, we want to share our provisional plans of hosting the first season of the IGFL: TRON Community Fortnite League! As we host our first Fortnite competition, we will not only provide exposure to some fantastic Community SR's and TRON projects, but will also build on our knowledge of competitive Fortnite to ensure a seamless integration into the platform.
IGFL — TRON COMMUNITY FORTNITE LEAGUE — SEASON 1
The launch of the the IGFL: TRON Community Fortnite League Season 1 provisional details are provided below.
Season 1 Provisional Competition Details:
Game: Fortnite
Game Mode: Creator Mode
Platform: Cross Platform
Competition Format: League
Max Teams: 8
Number of Players per Team: 2
Date: TBA
The final format and details of the competition will be confirmed once we have identified the teams interested in participating, and preferences are discussed.
Who Can Participate?
There will be opportunities for the community to get involved and support the competition through watching the streams and supporting their favourite team(s) or player(s).
TEAMS:
There will be limited number of teams that will be able to participate and have a position in the IGFL: TRON Community Fortnite League. For team position requests, we will operate on a first come first serve basis with priority given to TRON Community SR's that are interested in getting involved.
For Season 1, the maximum number of teams will be eight; this will predominantly be:
Community TRON Super Representatives (SR)
Projects on the TRON network
PLAYERS:
Teams will be primarily responsible for finding players to represent them, ideally from their respective communities; however, we will support where appropriate if some teams are struggling to find players.
How to Participate:
We will primarily reach out to our fellow Community SR's (including candidates in the top 100) to identify those interested in having a team in the league.
Following on from this, we will encourage any teams or players that want to get involved to please complete the Typeform questionnaire below:
If you know someone who may be interested in participating in the tournament, let them know! This is a fantastic opportunity for exposure and therefore to introduce a significantly large fanbase to TRON; from Season 2, we will be increasing the number of participants.
For our community, please keep your eyes on our social media accounts as we reveal further information about the Season 1 League.
Benefits of Participating
Support for TRON Community SR's and projects through earning IGG & TRX through participating and their team performing well.
Exposure and support for legitimate community SR's and projects on the TRON network!
Part of our IG beta development test group!
Prize pool distribution will be announced closer to the launch of the platform. IG will allocate a combination of IGG and TRX for the first season's prize pool, which will be distributed amongst all players, and teams, according to final placements.
The community will also have the opportunity to contribute to the prize pool in order to support the players and teams competing.
Final Note
The launch of the first esports league within the TRON ecosystem is another historic moment for the entertainment focused blockchain, brought to you by Intergalactic Gaming. As our presence in the Fortnite grassroots competitive ecosystem grows, it will no doubt provide the IGGalaxy and TRON network with exposure to a new audience. This audience is young, technically apt and therefore ideal for longevity.
Moreover, as outlined in our previous platform updates, we have been running small scale FIFA 19 tournaments on the platform to test the newly integrated admin panel. With the foundations of the admin panel present on the platform, this will make future hosting of tournaments much more user friendly. This functionality will continue to be tested and developed as we integrate further competition formats and esport titles into the platform.
Thanks for reading! Standby for further developments and updates in the IGGalaxy!
###
Relevant news