Evolution Gaming Live Roulette Games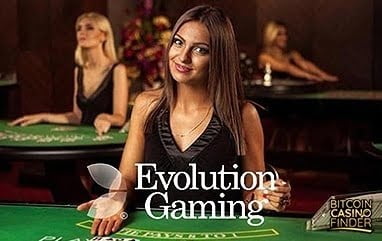 Live Roulette as never seen before
Evolution Live Roulette offers more for everyone. There are multiple game variants, the largest number of mainstream, VIP and native speaking dealer solutions, and dedicated tables for optimum control over your online brand, and even Dual Play Roulette, which brings together land-based and online players at the same on-premise tables. Then there are innovations such as Immersive Roulette, Live Double Ball Roulette, Mini Live Roulette and Direct Game Launch from any web link, email or text, to help you win further new customers and cross-sell to other segments such as sportsbook.
Players enjoy a world-class live gaming experience. There's a choice of game views and rich features such as Chat, Game History, Statistics, Hot and Cold numbers, a personal Favourite Bets menu in which up to 15 bets can be saved, and mobile play that allows full-screen HD video.
For operators the opportunities to drive incremental revenue and extend the gaming floor are massive. Scalability means thousands of concurrent players can enjoy the live games on multiple devices – and players on mobile have access to all tables for any mobile-enabled game, not just one or two tables. Evolution Live Roulette can also be wrapped in an App for proven uplifts to KPIs, and integrated with land-based casino operations as an on-premise solution.
Immersive Roulette
A world-first from Evolution, Immersive Roulette is a uniquely different premium-quality game that draws players into the action. It's also ideal for drawing in new customers to your site and for cross-selling the unique thrill of Live Roulette to RNG and sportsbook players.
Featuring Hollywood-style multiple cameras, this advanced Live Roulette variant gets players 'up close' to the action. As the live dealer spins the wheel, players can see and follow every movement of the ball – all in 200 frames-per-second HD video and with a slow motion replay of the winning number-colour as the ball comes to rest.
Immersive Roulette was awarded EGR's Game of the Year 2014, voted by operators of the sector.
Immersive Lite
Immersive Lite gives licensees the option to add the multi-camera Immersive experience to their Evolution dedicated Live Roulette tables. The 'Lite' studio set-up is fully customisable. Licensees simply choose the number of cameras, the shot angles and, where licensees have multiple dedicated tables, brief cutaway shots of other tables heighten the Live Casino atmosphere.
Immersive Lite omits the slow-motion replays of the full Immersive Roulette offering, but adds extra dynamism and appeal to your dedicated Live Roulette table.
Immersive Lite Immersive Lite
European Roulette
European Roulette is our core Live Roulette game for players in Europe and beyond. Offering the largest number of standard and VIP tables available from a single source, it's the ultimate world-class Live Roulette experience for players to enjoy across the widest range of devices. As with all Evolution Live Casino games that support mobile play, every table is available on every supported device, with everything beautifully optimised for the specific device, OS and screen size.
The online live game experience is as real as it gets, with live interaction, a user-friendly interface and rich features such as Favourite Bets. This personal menu saves up to 15 Favourite Bets for each player, speeding up betting for everyone and making complex betting simple for more experienced players.
Speed Roulette
A super-fast version of our live dealer Roulette in which game rounds take just 25 seconds from spin to spin. That's around 50% of the duration of a game round in our standard Live Roulette and Immersive Roulette games. As a result, Roulette lovers can pack more betting opportunities and more excitement into every playing session.
This is Roulette game action in the fast lane with a custom designed wheel and experienced live dealers. Betting occurs only during the spin so there's no 'dead time' and there's no time lost in getting on with the next spin, either, thanks to fast video-based winning number recognition.
French Roulette
french roulette
Another world-class variant of Roulette and another way to ensure that players can always play the games they love. As in European Roulette, the French Roulette wheel features the numbers 1 to 36 and a single zero. However, in French Roulette there's the La Partage rule: if a player makes an even-money bet and the ball lands on zero, he or she loses only half their bet. French Roulette also uses a slightly different table layout with some bet types named in French.
french roulettefrench roulettefrench roulette
Native Speaking Roulette
By offering the world's widest range of ready-to-roll and bespoke native speaking dealer solutions, we make it easy for operators to speak the customer's language. It's a proven way to significantly increase player acquisition numbers and average spend per existing players, and to generate the strongest player-dealer rapport.
London Roulette, Venezia Roulette, Deutsches Roulette and Svensk Roulette can all be added almost instantly to an operator's Live Casino service. Each 'localised' service replicates the look and language of a top land-based casino in a given country or city, with the tables hosted by experienced native speaking dealers from that area.
Blue screen technology, as used in London Roulette, is particularly effective in creating the illusion of spacious, opulent casino interiors in just a few square metres of studio floor space. Blue screen also enables the same native speaking dealer and table to feature in different interiors, so it can be highly cost effective for operators with multiple brands.
In addition to the solutions mentioned above, we can source top native speaking dealers for virtually any language.
We can also create dedicated native speaking dealer solutions, as we have done for Danish state-owned operator Danske Licens Spil.
Live Double Ball Roulette
Double Ball Roulette
Another world-first from Evolution — and not available from any other Live Casino provider — Double Ball Roulette is a unique, innovative Roulette variant.
Two balls deliver two winning numbers from a single spin. At the push of a button the live dealer sends the two balls shooting from a special patented device. There are new and exciting betting opportunities and more frequent payouts of up to 1,300 to 1. Proven in the land-based sector, the game is a unique attraction that significantly increases play and hold.
Created in partnership with Games Marketing, this premium game is available only to Evolution licensees that opt for the Games Marketing side bets in our Live Blackjack or Live Baccarat games.
Double Ball RouletteDouble Ball RouletteDouble Ball Roulette
Dual Play Roulette
Dual Play Roulette
Land-based and online convergence doesn't get any more exciting than this. Dual Play Roulette adds dual play capability to any Roulette table in your land-based casino so that on-premise seated players and a virtually unlimited number of additional online players can play the same games at the same table.
Customers around the Dual Play table or in other areas of the casino, such as bars and restaurants, can follow the live game action or bet at the table on their own tablets and smartphones. Other players anywhere in the world (subject to jurisdiction rules) can also join the same games on their desktop computers, laptops, tablets or smartphones.
Dual Play is the perfect way to extend service to customers in your venue, while also relaying the unique excitement of your casino and your brand to a greatly extended audience of new players online.
Dual Play RouletteDual Play RouletteDual Play Roulette
Mini Live Roulette
A mini-window variant of our world-leading Live Roulette, this delivers the big attraction of our standard European Live Roulette but in a scaled-down game window measuring 200×230 pixels. Mini Live Roulette's smaller window means multiplied revenue opportunity as players can play two or more games simultaneously. The smaller window is also ideal for including in your sportsbook, RNG games and bingo pages to cross-sell the excitement of Live Casino.
Slingshot Auto Roulette
Available as both mainstream and VIP tables, Slingshot Auto Roulette features fast-paced, real live-wheel action with a high quality look-and-feel. More exciting and authentic than RNG Roulette, our Slingshot Auto Roulette a great alternative or addition to live dealer Live Roulette.
In Slingshot Auto Roulette, there's no live dealer. Instead the live game is powered by an advanced, fully automated, precision Roulette wheel capable of 60 to 80 games per hour, 24 hours a day. Further benefits for operators include half-currency betting units for wider audience appeal, faster game completion than in Live Roulette, and low cost of ownership.
American Roulette
american roulette
Our American Roulette adds extra choice and variety to our Live Roulette line up. This double-zero variant adds extra excitement for players, including not only the 1–36 and zero (0), but also an additional double-zero number (00) on the wheel and table layout.
This popular variant has lower betting limits than other Roulette variants, with an additional 'Five Bet' for yet more variety and choice.
american rouletteamerican rouletteamerican roulette
Favourite Bets
live roulette
Rich features such as the Roulette Favourite Bets menu add convenience, speed and fun to our world-leading Live Roulette. This personal menu allows players to customise and save up to 15 of their Favourite Bets, whether it be one bet or multiple bets, special or neighbouring bets. This feature speeds up betting for everyone and makes more complex betting really simple. A player's Favourite Bets are available on any Roulette table meaning that players can place their saved bets time and time again.
Relevant news