Evolution Gaming Live Baccarat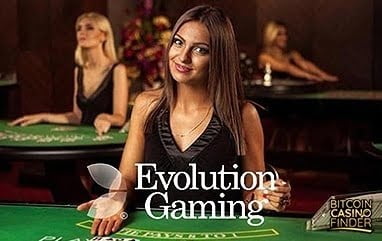 Live Baccarat that squeezes out maximum thrills
With our new and improved Live Baccarat we've taken the thrill and suspense to a new high with a world-class, Macau-like gaming experience for every player type, from first-timers to the most experienced high rollers. New features across all game variants include bean-shaped tables, cards dealt face down, a big choice of roads for keeping tabs on trends, and extra side bets too. And best of all, Baccarat devotees can also enjoy the ultimate in authentic Baccarat play with a choice of Baccarat Squeeze games — our multi-camera Live Baccarat Squeeze and Live Baccarat Control Squeeze!
Operators can select from our wide range of standard and VIP Live Baccarat tables. They can also custom-brand their own dedicated tables, and even opt for a multi-camera studio installation that delivers a dynamic, 'immersive' gaming experience for players.
Whatever Evolution Baccarat table your players choose, gameplay is beautifully optimised for desktop, tablet and smartphone play with our new User Interface. And as with all Evolution games, Direct Game Launch links on any web page, email or text message can take players on impulse straight to the game action on your live tables.
Live Baccarat
Our new and improved Live Baccarat is so authentic it's just like being table-side at a top Asian casino. With cards dealt face down at a bean-shaped table, there's no more authentic way for players to enjoy Asia's most popular casino table game.
Unique added features include special bets such as Pairs side bets, extra statistics viewable via a wide choice of roads, and the ability for players to view competitors' moves. All enrich the playing experience, so players get more involved and play for longer.
Multi-Camera Live Baccarat
A multi-camera installation option that adds a dynamic, cinematic quality to Baccarat play on licensees' dedicated tables.
With this fully customisable variant of our world-class Live Baccarat, licensees are able to choose the number of cameras and the shot angles. Just like in our Immersive Lite option for Live Roulette, players are immersed in the drama and suspense of the game. Constantly changing camera views and close-ups of the table and the deal keep it all visually fresh and engaging. Also, for licensees with multiple dedicated tables, the camera set-up can be configured to enable brief cutaway shots of other tables to further enhance the 'real casino' ambience.
Live Baccarat Squeeze
This is the ultimate multi-camera Live Baccarat for devotees who love the ritual of the squeeze. 15+ cameras capture every subtle nuance of the game, with the vital squeeze itself performed by the dealer captured in a series of tantalising close-ups.
Taking online Baccarat play into a new dimension, Evolution Live Baccarat Squeeze keeps the action flowing while delivering maximum suspense and authenticity. The dealer quickly reveals cards for the hand associated with the lesser total wager and will squeeze cards dealt to the hand associated with the greatest total wager.
Live Baccarat Control Squeeze
In this variant players can take control of the squeeze themselves. Cards are dealt face-down onto glass panel inlays in the custom-designed table. Two cameras integrated under the table instantly relay the live stream of the real card faces to the player's screen.
The card faces are obscured by optical filters and an overlay mask built into the game's UI. Players simply click or tap on the corner or any edge of each card to peel back the overlay mask and reveal the card value. It's a truly Macau-like VIP gaming experience that puts the unique thrill of the squeeze at your players' fingertips.
This direct interaction with the cards makes this game every bit as exciting as playing Baccarat in a real casino. There's even the opportunity for new players to practise the squeeze without the need to place a bet.
Baccarat Controlled SqueezeBaccarat Controlled Squeeze
Live Speed Baccarat
Live Speed Baccarat
For players looking for maximum betting opportunities and excitement in their playing sessions, Live Speed Baccarat is the super-fast alternative to our standard Live Baccarat game and its many variants.
Whereas a standard Live Baccarat game round lasts 48 seconds, Live Speed Baccarat really ups the pace. Cards are dealt face-up, results time is kept to a minimum and each game round is completed in a suspense-packed 27 seconds.
Choice of Roads
The Bead Road and Big Road display the results of each past round, while the Big Eye Road, Small Road and Cockroach Road display patterns derived from the Big Road. The player can zoom in on Big Road, Big Eye Road, Small Road and Cockroach Road simply by clicking/tapping on them.
Pairs Side Bets
The Pairs Side Bets are the default side bets providing two additional betting options: Player Pair and Banker Pair. These extra side bets allow a player to bet on either the player's or the banker's first two cards being a pair. The pay-out for either bet is a very attractive 11 to 1.
Further Optional Side Bets
Player Bonus, Banker Bonus, Either Pair and Perfect Pairs™ side bets can all be enabled in game settings by the player. These additional side bets, offering odds of up to 200 to 1 (for Perfect Pair, two pairs), add extra layers of interest and excitement for your players as they become more familiar with the game.
Licensees must choose whether to take these additional side bets. If the Perfect Pairs side bet is chosen, a licensing fee applies.
See the best <online-casino-usa/">online casinos for USA
Relevant news