Binance Exchange Review (2019) – Fees, Functions, Safety, and Reviews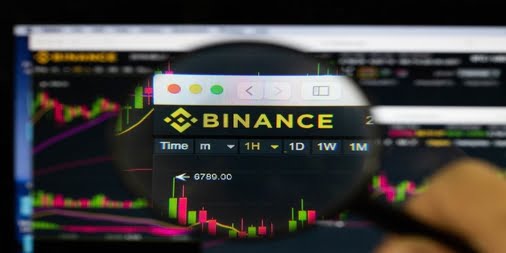 Binance is a leading cryptocurrency exchange with the largest trading volume. It has several uniquely featured varieties such as Binance, Binance US, Binance Jersey, and Binance DEX.
Following its successful ICO in 2017 and subsequent launch, the exchange seems to have made all the right moves to position itself as "the native crypto-trader's exchange".
Binance consistently reigns as the volume champion, boasting trade volume numbers all other exchanges can only dream of – and these volumes are believed to be mostly genuine, which means the exchange does not manipulate numbers for higher rankings like other shady exchanges do.
We'll take a look at what makes Binance so attractive, and the reason it is ranked so highly by some users. One important thing to note: no exchange is perfect!
How to Trade on Binance
Binance offers a crypto-to-crypto exchange, which means that it doesn't facilitate any fiat currencies. This allows the platform to steer clear of any regulation (for now).
Users can register easily and choose between the "basic" and "advanced" interfaces. The basic interface offers a swift view of market and trading pairs, making it stress-free to switch pairs; the advanced view gives users access to advanced charting tools.
This platform allows users to take advantage of the stop-limit function, which allows for automatic buying or selling of the cryptocurrency once a selected price limit is reached.
Margin trading on Binance is done using funds loaned by other traders, who will earn interest on their loans.
This enables traders to use larger amounts to leverage their trades. When it comes to withdrawing funds, traders should use the same method and cryptocurrency that they deposited with.
Cryptocurrency Offerings
The exchange's brokerage service allows users to buy the following cryptocurrencies with a credit card: Bitcoin (BTC), Ripple (XRP), Binance Coin (BNB), Ethereum (ETH), Litecoin (LTC), Bitcoin Cash (BCH).
Generally, the number of digital coins available to deposit and withdraw on the Binance is almost 100. All major altcoins, including Litecoin, Ripple, and Bitcoin Cash, are in the platform's listing.
Binance also supports numerous tokens as part of ICO listings, and traders can use the platform to trade these tokens for a profit as well.
The exchange is often quick to add new coins and tokens, so users can usually purchase them cheaply and conveniently, which allows for bigger returns down the road.
Another thing to note is the Binance Coin(BNB), which was issued during their own ICO. BNB coin can be used to pay fees, and it will also be one of the key base currencies on the decentralized exchange.
Binance Fees & Limits
Typically, Binance charges an average fee of 0.1% on each trade that a user makes. Those who choose to pay via the BNB token can get a discount on the trading fee.. These are relatively some of the lowest fees available at this time.
Withdrawal fees often tend to fluctuate depending on the digital currency in question. For example, 0.0005 is charged for BTC withdrawals, while 0.005 is charged for ETH withdrawals, with regular updates on current fees posted at the bottom of the Binance website.
Binance has a simple limit structure, where Nonverified accounts can withdraw up to 2 BTC every 24 hours, and verified accounts can withdraw 100 BTC every 24 hours.
Verification requires filling out a basic Know Your Customer (KYC) form and providing proof of identity, among other documents.
Binance Referral Program
Binance is constantly rolling out reward programs to keep users enticed and motivated to trade on the platform.
Binance referral program is a brilliant way to tell others about this platform and earn rewards in the process. The whole thing is quite simple – after you complete the login, you will be able to generate links and even QR codes which you then send to your friends.
Each person you send a link or a QR code has to register by using what you send them, and there is no limit to how many people you can recruit this way.
For every successful referral, you get 20% of the fees the new user you introduce to the platform pays. In other words, the more that person trades and withdraws, the more you get. It is important to note that your cut of 20% is what everyone gets at first, but this figure can later be changed based on the performance of the people you bring in. It is important to note that your reward is delivered to you in real-time, as soon as your friend wraps up their trade.
Is Binance Safe?
Binance offers hot wallet storage facilities for all its users. But is it safe?
The exchange uses cutting-edge security protocols to secure its trading platform and send alerts in case of a security breach. Users also have the opportunity to protect their funds with Google Authenticator 2FA.
In March 2018, there was a major hack attempt on the platform, but it was not successful as automated systems on the site reacted in perfect time. Malicious actors had been using a phishing site to accumulate logins and secretly installing API access to the targeted accounts.
The fraudsters eventually converted all the altcoins in the target accounts to BTC and bought Viacoin, pumping the price significantly. Next, they sold the Viacoin at the highest price point and attempted to withdraw BTC to their wallets.
This, however, did not work as they were caught in the act, and their funds were said to be donated to charity. The incident reinforced confidence in the site's security system.
More recently, however, hackers managed to siphon off more than 7,000 BTC (worth over $40 million) from Binance. However, in response to the incident, the exchange said it would cover all user losses from its Secure Asset Fund for Users (SAFU) account.
Thanks to the immediate response promising to cover user losses, the incident did not result in permanent harm to the site's credibility.
It is advisable, though, not to store cryptocurrencies on hot exchange wallets as these are more vulnerable to attacks than cold storage facilities.
Customer Support and Reviews
Most support inquiries need to be made via the site's email contact form. As with most major trading exchanges, you may have to wait a little bit for a response simply due to the sheer growth in demand.
Fortunately, the website is completely multilingual, so most people should get along fine in one language or another (15 in total supported).
On the other hand, one major problem does appear to pop up from user reviews: Many reviews complain about a faulty 2FA/SMS confirmation. The unpredictable nature of this setup for Binance means that a few customers struggle to withdraw funds.
Other traders complain of losing money on the Binary options trading, while others complain of unprofessional brokers on the platform take advantage of customers' funds, or who lack a good strategy for meeting users' investment needs.
Another allegation that came up against Binance is that it lists coins (more specifically shitcoins) in exchange for money. This claim was denied by the CEO of the exchange, Changpeng Zhao.
Users on Reddit have mixed reactions over the security of Binance exchange, with most commenting that there is no 'safest exchange'. Here are a few user reviews:
castorfromtheva said:
"It's safe until it's not. Either way. Don't store your funds on exchanges! Not your keys, not your coins."
imkug commented:
"The safest exchange, but still an exchange."
Bottomline
At the end of this elaborate review of the Binance Exchange, we are convinced mainly by Binance's claim to be the world's best cryptocurrency trading site, because from login to withdrawal, everything works very smoothly.
Binance fees are certainly one of the most pleasant we have found in the market, and they can be even lower if you decide to use BNB tokens to pay them. Furthermore, the number of coins you can trade is very impressive, but what we liked, even more, is the fact that these guys will help you launch your own ICO with loads of very useful tips.
All trading can be done via a comprehensive Binance app, which maintains all functionalities of the exchange's website. Don't forget about the referral program, which can provide a pretty steady stream of coins into your account if you get enough people to join.
The customer support for users on the platform is also good, although there have been complaints over the unreliable 2FA confirmation framework that makes fund withdrawals problematic at times.
Although there have been a few security breaches on the exchange over the years, trading can be said to be quite safe, with the Binance team constantly adding security features to protect user funds.
Relevant news