Australia gives Aquis short deadline for Casino Canberra changes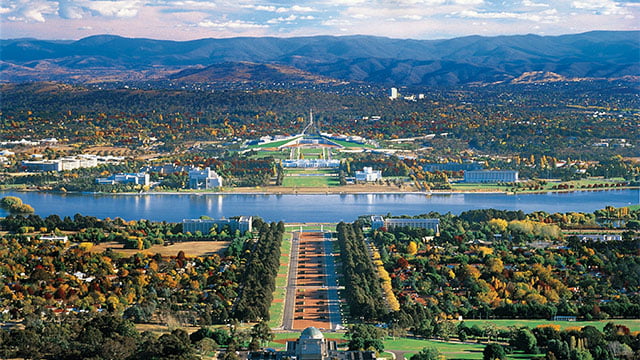 In June 2017, Hong Kong-based Aquis Entertainment submitted a redevelopment proposal for its Canberra casino. The company promised to invest US$256 million to upgrade the casino, and Lucky $43,000 win proves to not be so lucky as fraud charges leviedprovided plans for six-star villa accommodations, seven new restaurants, a five-star hotel, night club, a day spa and a shopping mall. The project was lauded by many, with Aquis promising that it would attract an additional 750,000 visitors per year to the region. Australian regulators agreed to the project, and then a strange thing happened. Aquis went silent.
Aquis purchased the casino in 2014, marking its initiation into the Australian gambling market. It had hoped to eventually launch another casino, a larger project that would be built in Queensland. It then approached the Australian Capital Territory (ACT) in 2015 to pitch its expansion ideas for the Canberra property, and had proposed that 500 poker machines be installed. After a lot of debate, the expansion project was approved, but the ACT would only allow 200 poker machines. The poker machines would have to be locked down to A$2 per spin, and gamblers would have to announce prior to their play how much they would be gambling.
The news certainly didn't sit too well with Aquis, who had apparently been counting on the poker machines to generate the revenue that would pay for the expansion. Now, after no new developments on the project since last June's green light, the ACT is beginning to put pressure on Aquis, telling the casino that it has one month to finalize its expansion proposal, the Canberra Times reported.
Aquis now has until May 14 to show some progress toward the casino's renovations. Gaming Minister Gordon Ramsay was quoted by the news outlet saying the ACT hasn't received "critical information required for the process to move forward." For its part, an Aquis spokesperson said that it was still considering the redevelopment, but didn't elaborate.
The Casino Canberra was the first project for Aquis. However, it has less than 30 days to make a stand, or the company's casino future could very well be in jeopardy.
TAGs: Aquis Entertainment, Australia, australia capital territory, Casino Canberra
April 17, 2018
Relevant news