Tron donated $3 million to Binance charity foundation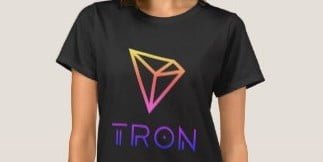 On September 25th, 2018, the world's largest cryptocurrency exchange, Binance initiated the Blockchain Charity Foundation. The premise of the foundation is to raise money to put towards developing blockchain technology for social good. The exchange also announced a collaborative partnership with the United Nations Development Programme (UNDP) and made an initial donation of $1 million.
Visit Blockchain Charity Foundation
DEVELOPING SUSTAINABLE SOLUTIONS
When the announcement was made, CEO of TRON, Justin Sun extended his support to UNDP and BCF and he reiterated that TRON will play an important role in using blockchain to develop charitable and sustainable development solutions. TRON (TRX) has said that they will donate an initial $3 million to BCF which will be used for the advancement of charity-based blockchain efforts.
Both Justin Sun and Changpeng Zhao attended the World Investment Forum that was hosted by The United Nations Conference on Trade and Development on the 24th of October. This event was followed by a reception at the Palais des Nations. It is the first time a blockchain-related discussion took place and was hosted by the UN.
As a country, Malta has truly embraced cryptocurrencies and the blockchain industry as a whole. Between October 3–5, the island hosted to the very first Delta Summit which brought together stakeholders from a range of blockchain, tech, and crypto industries, to talk about the development of the sector. After the event, Tron, Binance and BCF took part in a private reception which was hosted by Malta President Marie-Louise Coleiro Preca, at San Anton Palace in Hal-Balzan. During the event, the conversation between Sun and Zhao was continued and developed upon in the hope that the technology can help to resolve current issues facing those operating in the charitable sector.
Blockchain offers unparalleled levels of accountability, immutability, and transparency, and it can also run multiple complicated programmes at the same time. This means that problems such as not being able to trace donations can be solved by bringing together donors, volunteers, recipients, and organisations in one cohesive ecosystem.
Justin Sun spoke of his dedication and appreciation towards the cause:
"As a Super Representative, I am fortunate enough to have earned the trust of the community. I believe it is my responsibility to lead the movement in applying blockchain technology to improve people's livelihoods around the world. I will dedicate the resources I have gained from co-governing the network to causes that will benefit and empower society. I hope my actions will inspire more people to tap into the great potential of blockchain technology to truly make a positive impact."
Binance also announced that it will be donating 100% of its listing fees to the BCF. Helen Hai, the head of BCF said the following:
"We firmly believe that blockchain technology will bring transformative solutions to social problems, and help bridge the UN Sustainable Development Goals funding gap in fast and innovative ways."
Her comment was complimented by Haoliang Xu, the Assistant Secretary General of the United Nations and Director of the Regional Bureau for Asia and Pacific at the UNDP:
"We believe blockchain is a technology that can have a huge impact in the developing world in numerous ways."
Relevant news