Rock Paper Scissors online real money game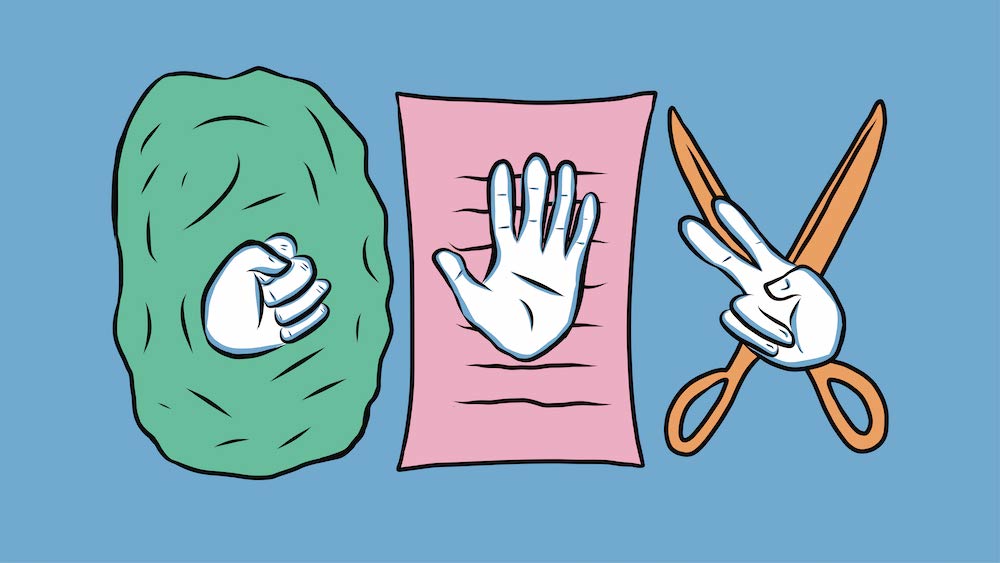 Rock-Paper-Scissors
You play against the computer. Here are the rules:
Rock beats Scissors
Scissors beats Paper
Paper beats Rock
First, choose a bet amount by clicking on the + and – buttons in the lower left corner of the screen. If you lose the game, you lose your bet amount. If it is a draw (both you and the computer make the same move), your bet is returned. If you win the game, you are paid 1.9 times your bet.
Winning Streak Bets:
You can also bet on a winning streak. To win the bet, you have to win many games in a row. Winning streak bets for 2, 3 or 4 matches are available. Choose one of them by clicking on the icon on the right hand side of the screen. You must win the corresponding number of matches in a row. Draw means you lose the bet. The winning streak mode remains active until you click Quit Streak Bet.
Return to Player
The total theoretical percentage return to player (RTP) in Rock-Paper-Scissors is 96.67%.
Find all the very top <online-casino-usa/">Online casino USA.
| | | |
| --- | --- | --- |
| Winning Streak | Payout | RTP |
| 2 consecutive wins | your bet x 8.7 | 96.67% |
| 3 consecutive wins | your bet x 26 | 96.30% |
| 4 consecutive wins | your bet x 78 | 96.30% |
Relevant news