EXCLUSIVE: NoFiatCoin (XNF) expands ripple universe with launch of its own gateway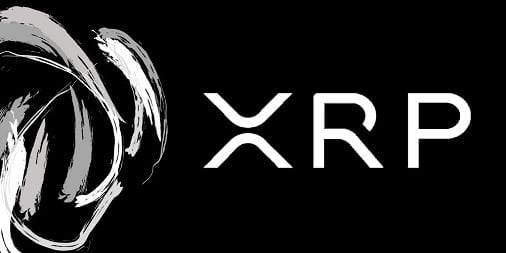 In January, I wrote about the release of NoFiatCoin (XNF), a new ripple currency that can be exchanged for gold and silver bullion. When the coin launched three months ago, it was only available on the Ripple network, which meant you needed to already have own some ripples (XRP) to purchase it. Now, Reyes's team has partnered with Hong Kong's AeraPay to act as a full service Ripple gateway at XNFTrading. That means users can create an account there, send funds directly to the gateway in their local currency (i.e. dollars or euros), and use it to buy XNF.
Robert agreed to answer a boatload of questions via email on his new service, which launched an hour ago:
Q: What's the purpose of the gateway and how does it differ from what users can currently do on Ripple.com?
A: Reyes: The purpose of the gateway is to provide another option for people to get funds in and out of the ripple network, to provide more major currencies on the network and also for the customers that asked us for an easier way to acquire XNF, we have delivered this first release.
Q: How will users use the gateway?
A: Reyes: Users will sign up, verify their account and identity, and then they will be able use the gateway to transfer funds to and from the Ripple Network or just buy XNF.
Q: Will the changes impact XNF at all?
A: Reyes: Yes, they will. We are now not dependent on other gateways and have become more accessible to our customers. This is important because we had experienced frozen accounts in the past that hindered our ability to run operations. Now, this won't be an issue. Volume will also increase, especially after our 2nd release (2 months away) when we are also an exchange.
Q: What are your wildest hopes for the gateway?
A: Reyes: Thanks to our partnership with AeraPay, we are accessible to many people in different countries that did not have a local solution to get on the ripple network. Together with our partners, we are providing access to the ripple network to countries such as New Zealand, Australia, Japan and the United Kingdom. We can cater to hot markets such as Singapore, China, provide a second option for clients in the United States and cover the Euro-Zone as well. We will be supporting more national currencies in the coming days, one of them being the Dominican Peso. This is important because remittance to the Dominican Republic is a $3.2 billion (USD) per year market.
We are also aiming to have a very competitive fees schedule and we want to provide direct touch to our customers. Once a customer is registered, if he wishes to give us a ring, chat with us online, or just exchange emails, he can do so. If the customer has an issue, we want to know about it. If he has a question we want to provide the answer. There is a support system of course, but sometimes, submitting help tickets is not sufficient for the customer.
Q: Have you had any new developments with XNF in general?
A: Reyes: Yes, but I don't want to spoil this moment, this is for our gateway. Within two weeks you will notice something huge with XNF, a big change, let's leave it at that.
Q: What do you see in the future for ripple in general for the coming year?
A: Reyes: Mass adoption, more values being exchanged on the network, banking institutions will start connecting, crowd-funding… I think it would be easier to answer what is not in store for Ripple this coming year.
Q: Anything else you want people to know about the gateway or XNF?
A: Reyes: Yes. Thank you. We want to thank our supporters who have provided us with so much constructive feedback. We have not delivered all the features you requested, but in our second release, we will deliver. That is two months away, when we go from not just being a gateway, but a full-fledged exchange as well.
Thanks Robert for answering our questions. It's exciting times for NoFiatCoin and ripple in general! In the interest of full disclosure: I own a small amount of XNF, which I purchased to learn how XNF works. I plan to continue holding it.
Relevant news