Bitcoin price prediction (BTC)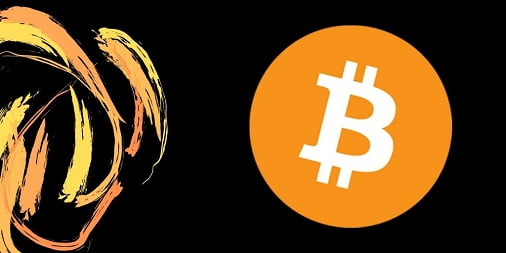 The relationship between bitcoin prices and search queries
6/6/14: New academic research shows that the volume of search queries can predict where bitcoin prices are headed in the long-run and short-term. When bitcoin price hikes outpace bitcoin Google searches, the price will likely continue to rise. When search volume increases dramatically (outpacing price hikes), bitcoin is likely due for a correction. Check out my post Search engine queries can predict bitcoin prices for more.
Is bitcoin in a bubble?
6/1/14: Six months ago, a particularly brazen professor from Boston University veered from the herd to predict bitcoin would lose 99 percent of its value and fall below $10 by the end of June 2014. It's beginning to look like he's wrong. In fact, I think we're in the very earliest stages of a true mania in bitcoin prices. I detailed my thoughts here: Bitcoin's far from a bubble and here's proof why. From the post:
If we can even say that bitcoin has reached any of the stages above, we're in the "awareness" stage. As Rodrigue notes, a "mania," which is the key characteristic of a bubble, requires that the general public get involved in bitcoin. Living in Ohio, I'm yet to meet a single other person who owns bitcoin, litecoin or any other cryptocurrency.
Click to read more and see Rodrigue's intriguing chart on bubbles.
6 things that could catapult Bitcoin prices higher
5/21/14: I just posted 6 things that I believe could catapult Bitcoin prices higher, but they bear repeating here in a much abbreviated format:
1) Wallet integration with a major bank.
2) The Winklevoss Bitcoin ETF gets approved by the SEC.
3) Big-box stores start taking bitcoin.
4) China lightens up on bitcoin.
5) Paypal integrates bitcoin.
6) Economic/fiat currency turmoil.
Did I miss any? If you think so, please check out the full post here and add them to the comment section.
PayPal adoption could lead to surge in bitcoin price
5/19/14: Recent news that PayPal's considering bitcoin integration could have a large impact on the cryptocurrency. "We think bitcoin will play a very important role in the future," eBay CEO John Donahoe said last week (eBay owns PayPal). "Exactly how that plays out, and how we can best take advantage of it and enable it with PayPal, that's something we're actively considering. It's on our radar screen."
If PayPal offered bitcoin integration, it would give the payment processor's 148 million active registered accounts the ability to pay for goods with a cryptocurrency. PayPal integration would dwarf Overstock.com's adoption of bitcoin. In Q1 of 2014, for instance, PayPal transacted $6,688 in Total Payment Volume every second. PayPal customers also made 834 million transactions in Q1 2014, or more than 9 million payments every day. If bitcoin were able to capture one percent of those transactions (probably a high figure), that would generate more than $5.7 million in bitcoin transactions daily, and it would more than double the total number of bitcoin transactions that happen in a given day.
Better yet, the move would seriously legitimize bitcoin as a currency, and other payment processors would eventually follow suit (i.e. Google Wallet and credit card companies).
How many bitcoin do the Winklevoss twins own?
5/19/14: Per The Guardian, Tyler and Cameron Winklevoss are believed to own approximately 1 percent of all the bitcoin in circulation. As of this writing, there are 12,791,250 BTC floating around. One percent of that is 127,912 BTC. That's no chump change. In fact, it'd be worth more than $57 million. If bitcoin prices ever hit $10,000 (see below), they'd be sitting on nearly $1.3 billion.
"This year, the Winklevoss twins predict, will be the year that Wall Street will get involved," the Guardian reports. "'If a new technology comes out and the incumbent doesn't evolve, then they generally lose,' (Tyler) says, comparing bitcoin with the internet in 1994. He thinks he knows how this will end. 'When it gets to tipping point it's usually not a long fight. It's a category killer.'"
$10,000 is the magic number
5/19/14: Bitcoin investors seem to have fixated on that $10,000 price level. Bloomberg cited bar owner Mike Jarmuz as calling for that magic number "perhaps within the next 18 to 24 months." Jarmuz runs New York City's Old Man Hustle bar, where he accepts bitcoin. He says he handles "about six to 12 transactions a week" in bitcoin. Instead of cashing in the bitcoin, he pays for the tab in dollars and holds onto the BTC. He apparently started investing in bitcoin when it was around $5. Smart gent!
Jarmuz isn't alone. A CoinDesk poll earlier this year revealed that "more than half of bitcoiners believe the price of their favourite digital currency will reach $10,000″ in 2014.
Impact of Winklevoss bitcoin ETF can't be overstated
5/10/14: Last week, I called Fidor Bank's adoption of the ripple protocol "the most significant development in the cryptocurrency space since the release of bitcoin." If the Winklevoss's bitcoin ETF becomes a reality, it'll rival the ripple-Fidor hookup. Why? Because suddenly bitcoin's going to be available to every stock investor in the U.S.
Everyday, it looks like the bitcoin ETF is inching closer to reality. On May 8, the New York Times reported that the bitcoin ETF will trade on the NASDAQ.
"The fact that the S.E.C. has allowed the S-1 to progress this far is an indication that it may actually happen," Gil Luria, an analyst with Wedbush Securities, told the Times.
The importance of a bitcoin ETF can't be overstated. It will instantly inject institutional-grade liquidity into a market with trading volumes that can currently be out-done by a single penny stock. I suspect it will have a large positive impact on bitcoin's price for three primary reasons:
Institutional investors will be able to get involved with the press of a button.
Approval of the ETF would be a tacit endorsement of bitcoin by the U.S. government. Put another way: it's hard to imagine the government banning bitcoin if it's willing to approve a bitcoin ETF. Once they open that jar, they won't be able to reseal it.
Bitcoin has the same sort of sex appeal that's pushed up momentum stocks like Tesla and Netflix over the past two years. I suspect that a bitcoin ETF will appeal to that same pool of investors.
Per the current plan, the bitcoin ETF will buy one bitcoin for every five shares. That means that if the fund were active right now, each share would be worth about $90 (or 1/5th the price of bitcoin). I wouldn't be surprised to see the price of bitcoin double on the first day the ETF goes live.
There will be another beneficial impact if the ETF's approved: hedge funds and venture capitalists will be more willing to dump cash into bitcoin start-ups. That in should help improve bitcoin's usability as new and improved services go to market.
Big banks will move bitcoin in big ways
5/10/14: When viewed through the lens of the cryptocurrency community, bitcoin is an absolutely massive market. It dwarfs litecoin, peercoin and ripple. And yet, it's still so small that major banks can't even think even think about getting involved. Why? There's just not enough liquidity.
Before banks get involved, they need to see more buying and selling. But we won't have more buying and selling until banks get involved. It's a catch-22, and it's real because banks make transactions with a lot more zeros on the end than most bitcoin traders.
"You almost have to (buy bitcoin) bilaterally and find a big seller or big buyer outside of an exchange, unless you have a really market-moving event, which obviously is not going to be very attractive if you are trying get meaningful volume done," says Saxo Bank co-founder and CEO Lars Seier Christensen in an interview with Coindesk.
Put another way, if a bank wanted to invest say $50 million in bitcoin, at something close to the current market rate, it'd take them weeks to buy that much. Why? Bitcoin trading volumes are hovering around $5 million a day right now. That's 1/20th the volume that trades in Bank of America's stock (NYSE:BAC) on any given day. And that's just one stock out of the NYSE's 1,800 stocks (not to mention the 2,800+ stocks that trade on the NASDAQ)! Bitcoin's market size clearly lacks the sort of depth that institutional investors need.
Look for that to change in the coming months and years, though. Mainly for two reasons:
I expect a bitcoin ETF to launch soon (which will make it easy for stock investors to move in and out of bitcoin).
Banks themselves are getting serious about investigating opportunities in cryptocurrency. In the words of Christensen himself: "I feel over time it is likely that you will have to engage or you will lose out."
Put another way: the risk of missing out of bitcoin is becoming larger than the risk of getting involved. That's good news as institutional investment is the only way we're going to see serious upswings in the price of bitcoin moving forward.
Amazonian woes
4/25/14: Part of me was holding out hope that Amazon would start accepting bitcoin in 2014. Positive news from the online giant would have had a huge positive impact on the price of bitcoin. The company quashed that idea, though, when its head of seller services said: "We have considered it, but we're not hearing from customers that it's right for them, and don't have any plans within Amazon to engage Bitcoin" (source).
Overstock.com accepts bitcoin. That was a huge win for the community, but we need more mainstream retailers to take bitcoin if we truly want to see if succeed.
Don't give up yet, though! Sign this petition to get Amazon to start accepting bitcoin. I just signed it and I was No. 751! Should Amazon ultimately decide to accept bitcoin (even in a limited capacity), I expect the price of BTC to surge. Other online retailers who could have an impact on the price of bitcoin if they decide to accept BTC? I'd imagine that list would include Wal-Mart, Target, Netflix, Apple, Best Buy and eBay.
Bitcoin as digital gold
4/18/14: The thing that originally attracted me to bitcoin in the first place is the fact that it will never be subject to inflation. There will only ever be 21 million bitcoin in the world.
Currently 12.6 million bitcoin have been mind. Once we reach 21 million (estimated to be sometime around 2040), the price of bitcoin will be driven purely by supply and demand. It's a monetary purist's dream come true. Just as precious metals investors seek gold and silver as a safe haven against fiat inflation, investors can now do the same thing with bitcoin.
Bitcoin comes with advantages, though. It's far easier to store, the markets are fairly liquid and transactions can be done entirely online. Best of all, you could say it's a better inflation hedge than gold and silver because gold and silver inflate! Ever year miners pull more gold and silver out of the ground and flood the market with new supply. One of my theses has been that gold and silver investors will soon come to see bitcoin as a preferable alternative to precious metals. It finally looks like that's starting to happen.
"Many sound monetarists have realized that Bitcoin is essentially digital gold and are seeking a way to diversify into all forms of real tangible wealth as opposed to fiat money," says Joseph Castillo, CEO of Agora Commodities (per PRWeb).
Agora Commodities is the largest precious metals dealer currently accepting Bitcoin for gold and silver. Without giving specific numbers, Agora claims to be seeing "a record number of investors trading their gold and silver for Bitcoin during the crypto-currency's recent pullback."
This is great news for bitcoin investors. As I've written elsewhere (see The case $100,000 bitcoin), the gold and silver investment markets are worth some $1.75 trillion. That's trillion with a "t"! The following table looks at potential bitcoin prices if x percentage of precious metals investors moved into bitcoin:
| | |
| --- | --- |
| % of gold/silver investors switching to bitcoin | New price of bitcoin |
| 10% | $13,461 |
| 20% | $26,922 |
| 30% | $40,383 |
| 40% | $53,844 |
| 50% | $67,305 |
| 60% | $80,766 |
The table above assumes there are 13 million bitcoin in circulation (which is more than the current bitcoin supply of 12,663,025), and it does not include the current market price for bitcoin. Today, bitcoin is at $480, so you could add $480 to each of the price levels above.
10 professional bitcoin price predictions for 2014
4/10/14: Last month, I wrote a post on all the leading bitcoin price predictions from the pros. These at the guys at major banks (Wedbush, Bank of America) and universities (Boston University and Princeton) as well as famous individual investors (i.e. the Winklevoss twins). The predictions range from $10 per bitcoin to $50,000+. Check out my 10 professional bitcoin price predictions for 2014 now.
1) Wedbush Securities: "Scenarios exist by which a bitcoin could be worth 10-100x its current price." (Gil Luria and Aaron Turner, Wedbush Securities, Dec. 1, 2013).
2) Bank of America: "We get a (market capitalization) number that is somewhere around $15bn. Although this does not mean that bitcoin price cannot rise further (as an object of speculation), we think the recent rise of bitcoin price could soon run ahead of its fundamentals. Our current view implies a maximum fair value of bitcoin = 1,300 USD." (David Woo, Dec. 5, 2013).
3) Lightspeed Venture Partners India: "Bitcoin's price is a function of supply and demand. While the supply is predictive, the demand is less so. However, the increase in the demand of Bitcoin can be compared to networks such as Facebook and Twitter, which have followed a 'S' curve of adoption. All such networks typically take 6-8 years to plateau out with year 4-5 being the steepest. Though Bitcoin was invented 4 years ago, I would say that 2013 was its 2nd real year. Given the nature of the 'S' curve, the price increase in 2014 is likely to be 3-4 times more than [last year]. Hence, the $4000-$5000 range is where the Bitcoin price is likely to settle in 2014." (Lightspeed Venture Partners India, Jan. 13, 2014).
4) GoldStockBull.com: "In 2014, Bitcoin will continue increasing in popularity and value, Amazon or another major retailer will announce acceptance of the virtual currency. Bitcoin will continue to have wild price swings, increasing in value to $2,500 or higher during 2014." (Jason Hamlin, Feb. 14, 2014).
5) Boston University School of Management: "Bitcoin has seen an end to its hyper price run-up and can no longer support being priced for perfection. Unlike gold which has tangible value, Bitcoin is backed by hopes/dreams and only worth what people are willing to pay. As it becomes increasingly evident that Bitcoin will not be the global currency standard, but simply a novel idea that will be improved upon by more nimble competitors such as Litecoin, restrictions and new regulations will be imposed and prices will plummet. I predict that Bitcoin will trade for under $10 a share by the first half of 2014, single digit pricing reflecting its option value as a pure commodity play." (Mark T. Williams, Dec. 17, 2013).
6) Coindesk poll: "More than half of bitcoiners believe the price of their favourite digital currency will reach $10,000 this year, a CoinDesk poll has revealed…. A whopping 56% of the 5,500 people polled so far said they believe the price will reach $10,000 this year." (Coindesk.com, Jan. 2, 2014)
7) Princeton CS Professor: "Were Bitcoin to become a mainstream currency, its value would likely increase ten- or twenty-fold … Given that the current exchange rate hovers around $1,000 per Bitcoin, current investors cap the probability of that kind of success at no more than 1 or 2 percent." (Arvind Narayanan, Jan. 5, 2014).
8) Winklevoss Twins: "The Winklevoss twins went on the record on Nov. 12 saying they believe bitcoin could hit a market cap of $400 billion. At the moment, there are nearly 12 million bitcoins in circulation, that would make them each worth $33,333. And that's the Winklevoss's 'conservative' estimate." (Tyler Winklevoss, Nov. 12, 2013).
9) Swedish Pirate Party: "The total size of the transactional currency market is hard to estimate, but has been pegged at about $60 trillion (the amount of money in circulation worldwide). Seeing how this number is roughly on par with the world's GDP, it is a reasonable enough number to be in the right ballpark. Based on my four earlier estimates (one, two, three, four), I think it is reasonable that bitcoin captures a 1% to 10% market share of this market. … This leads us to a target market cap of 600 billion to 6 trillion USD, to be fulfilled by about 6 million bitcoin, which makes for easy calculations. That means that each bitcoin would be worth $100,000 at the low market cap and $1,000,000 at the high market cap." (Rickard Falkvinge, March 6, 2013).
10) A repeat of 2013: I'll end with an observation of my own. The price of bitcoin surged roughly 5,500% in 2013. If the same thing happened in 2014, we'd be looking at bitcoin prices of around $41,000 by the end of 2014. We could just as easily see bitcoin prices collapse entirely, but I do know one thing: it's going to be fun to watch no matter what happens.
The case for bitcoin at $100,000
The Winklevoss twins went on the record on Nov. 12 saying they believe bitcoin could hit a market cap of $400 billion. At the moment, there are nearly 12 million bitcoins in circulation, that would make them each worth $33,333. And that's the Winklevoss's "conservative" estimate.
"The small bull case scenario is a $400 billion market cap. So the market cap is around $4 billion right now," Tyler Winklevoss said in an interview at the DealBook conference that aired on CNBC's "Squawk Box."
Their "small bull case" is $400 billion. What's their "big bull case?" The Winklevoss's don't say, but they do argue that bitcoin shares a lot of similarities with precious metals.
"Some people definitely view it as Gold 2.0," Tyler says. "As a store of value, it definitely has the properties of gold and people are viewing it that way."
So, let's take a peek at the investment markets in gold and silver to see if we can get a sense of just how big the bitcoin market could grow. According to the World Gold Council, the total investment market for gold stood around $1.2 trillion in 2010.
The gold council also shows that investment demand for gold GREW by roughly 1,483 tonnes between 2008 and 2012. With gold averaging $1,100 an ounce over that period, we can say the investment market for the yellow metal grew by $52.2 billion or just over $10 billion a year. That means that by now, the gold market's worth $1.5 trillion at 2010′s much-lower prices.
I can't find great numbers on the total size of the silver investment market, but I've seen rough estimates that say the silver market is about 1/60th the size of the gold market. That would put it around $25 billion. So, the combined gold and silver investment markets are worth somewhere around $1.75 trillion. If 25 percent of that cash moved into bitcoin, we'd see that "small bull case" the Winklevoss brothers talked about. On top of that, gold would be trading around $970 an ounce (a price we last saw early in 2010).
Let's say bitcoin really is Gold 2.0 and prices for gold tumble back to $300 an ounce – a level where the metal languished for some 20 years from the mid-1980s to the early 2000s. In that case, $1.3 trillion would flow into bitcoin. If that happened today (and there were only 12 million bitcoin in circulation), each bitcoin would be worth $108,000.
Of course, things get even more interesting when you consider the fact that if bitcoin truly is here to stay, everyone's going to want some to make purchases and payments, so the market could get even larger. There you have it; the case for bitcoin at $100,000+. Please note that this is NOT a price prediction or forecast for bitcoin. It's just a hypothetical "what if."
The $5,000 Bitcoin
4/8/14: Tuur Demeester of Adamantresearch.com is calling for $5,000 BTC by the end of this year:
Based on historical trends, $5000 BTC by end of year is not unreasonable. It's why we say BTC has high Risk/Reward

— Tuur Demeester (@tuurdemeester) April 8, 2014
The $1 million Bitcoin
4/4/14: Two days, Wences Casares, the CEO of bitcoin wallet/vault company Xapo, got put on the spot by Wall Street Journal reporter Evelyn Rusli: "Let's make a bold call here," she asked. "In 10 years, what do you think one bitcoin will be worth?"
"Between $500,000 and $1 million," Rusli answered with no hesitation. That's a bold bitcoin price prediction.
Assuming Casares' prediction plays out, a $10,000 investment in bitcoin at today's prices ($445) would be worth more than $22 million in a decade. Not a bad return. Why's Casares such a bitcoin bull? He grew up on a sheep farm in Patagonia, Argentina, where he saw the terrible effects Argentinean currency crises had on his family.
"I saw my family lose everything three times in one childhood" because of inflation, confiscation of bank accounts and devaluation, he said. "As a family, you remember that."
It's an interesting point. While many in the U.S. look at bitcoin as an opportunity, average consumers in countries with unstable currencies are beginning to look at bitcoin as a serious way to protect the fruits of their labor. That could expand bitcoin's universe faster than most people imagine.
My opinion? If consumers in less stable countries move into bitcoin aggressively, it could have a destabilizing effect on local currencies. That, in turn, could propel more consumers into bitcoin. If that happens, Casares' prediction isn't unreasonable. Should bitcoin begin to disrupt a local currency, though, expect that country's government to move toward aggressive bitcoin regulation or taxation. In extreme cases, they could even ban the currency. Governments can't afford to lose full control of their money supplies.
Bitcoin price prediction basics
The first thing to know about bitcoin is this: it's extraordinarily rare. There are only ever going to be 21 million bitcoin in the world. That's it. Once we hit that magic number, bitcoin will never be mined again.
The second thing to know about bitcoin: it'll deflate. Users will lose their access to bitcoin (by losing or forgetting their secret keys). Every lost fraction of a bitcoin is a bitcoin that can't be bought or sold. That puts pressure on supplies, and drives up demand.
In fact, there are even some people who have intentionally destroyed bitcoin (check out bitcoin burning). The longer bitcoin is around, the more people are going to 1) lose it; 2) forget about it; 3) stop using an account because it has a minuscule amount of bitcoin in it, etc. That's good news if you've got a high bitcoin price prediction and you're viewing the currency as an investment. Tighter supplies translates into higher prices so long as demand stays constant or rises.
My bitcoin price prediction
I believe bitcoin will fundamentally transform the way money moves around the globe. Bitcoin may not be the backbone of that technology in the future (and in fact, I believe ripple has a better shot), but it'll remain a key part of peer-to-peer finance. In my mind, bitcoin will predominantly be used as a currency, an investment vehicle and a protocol or base layer for other forms of financial transactions.
Once the public has easier access to bitcoin as an investment vehicle (something the Winklevoss ETF will provide), the price of bitcoin will likely move up aggressively. I have a near-term (1-2 year) price target of $10,000 on bitcoin. Beyond that timeframe is just pure speculation, but I wouldn't rule out the $100,000 bitcoin.
Relevant news