Bitcoin & Blockchain News Round-up: July 8th 2016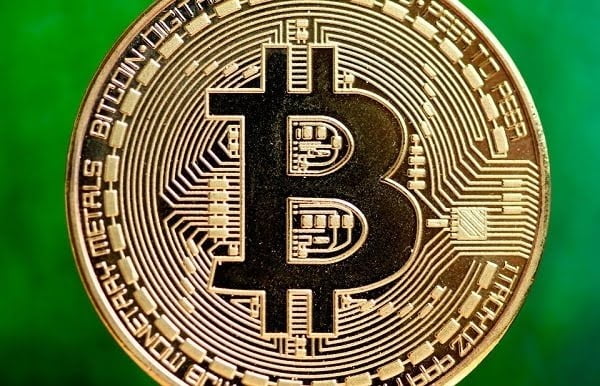 Another round-up of the news surrounding the Bitcoin and blockchain technology space for July 8th, 2016.
North Carolina Governor Signs Bitcoin-Friendly Law
Today the North Carolina Gov. Pat McCrory signed a law that defines "virtual currency" and clarifies the need for a license when running Bitcoin and cryptocurrency related businesses.
The new law updates the existing laws to define the term "virtual currency" and the activities that trigger licensure. Virtual currency miners and blockchain software providers will not require a license for multi-signature software, smart contract platforms, smart property, colored coins, and non-hosted, non-custodial wallets.
CCN.LA has covered the topic.
Bitcoin Price Makes a Comeback to $650 a Day Before Block Halving
Following the steep drop that began on July 3rd, where the Bitcoin price peaked at over $700 to eventually ended up just above the $600 mark as yesterday.
The Bitcoin price has now scaled its way back up the charts and is currently trading around the $650 mark a day before the Bitcoin block halving process.
U.S. Department of Health to Hold Blockchain Research Competition
In a recent press release the U.S. Department of Health and Human Services (HHS) seeks guidance from business operating American citizens with blockchain knowledge.
In a competition, HHS seeks registrants to respond to the prompt "Blockchain and Its Emerging Role in Healthcare and Health-related Research." to further increase its knowledge about the technology and how it can be applicable to the field of health care.
As stated in the press release, the papers are to be submitted before July 29th, 2016. After that, a two week evaluation period will occur, which is completed August 16th, 2016. The winning group will be notified the day after and will be flown to DC to have the opportunity to present their paper to the HHS and National Institute of Standards and Technology (NIST) in person.
EU Targets Bitcoin and Other Digital Payments in New Anti-Money Laundering Directive
Due to recent events during the Paris and Brussels attacks, EU seeks to propose stricter rules on virtual currencies and prepaid cards. In its recent communications it outlines the need address a variety of sources of terrorist funding.
How will this affect Bitcoin users?
The Committee wants to target "anonymous currency exchanges", suggested that each EU member state brings them under the control of "competent authorities" and ensures that they comply with relevant Anti-Money Laundering law.
The proposal will not affect the personal wallets, the use of Bitcoin or the network itself. It will however affect cryptocurrency exchanges and custodial wallets providers.
Relevant news