Altcoin ETF could radically alter cryptocurrency space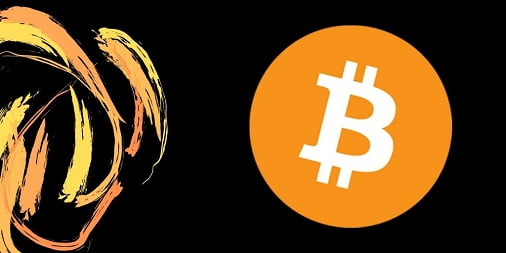 Now that the Winklevoss's bitcoin ETF looks like it's moving closer to reality (editors note from 2020 – that aged well), an altcoin ETF can't be far behind. ETFs (short for exchange traded funds) give investors a way to buy a position in an underlying commodity without actually buying that commodity. For example, the SPDR Gold Trust (NYSE:GLD) is an ETF that buys and sells gold. When investors buy shares in GLD on the stock market, the price of GLD rises. The Gold Trust then buys gold bullion to cover that increase in value. If the price of GLD falls, the Gold Trust sells bullion accordingly.
It's a great way for stock traders to invest in gold, short gold or use gold as a hedge without going out and buying physical bullion. This model does introduce counterparty risk. SSgA, which operates the SPDR Gold Trust (and a number of other popular ETFs), could go belly-up for instance. But the risk is low, and the success of the Gold Trust, which has a market cap north of $32 billion, shows it's a risk investors are willing to take.
The Winklevoss bitcoin ETF would open up bitcoin investing to a new class of investors, and should have a dramatic impact on the cryptocurrency. The bitcoin market should become less volatile and more liquid over time. I also suspect the price of bitcoin would rise as investors who were previously unable to access bitcoin could do so as simply as buying a share of Apple stock (NASDAQ:AAPL).
If an altcoin ETF were created, I suspect it would buy and sell holdings in a finite number of cryptocurrencies (excluding bitcoin). It might buy and hold shares in the top 10 cryptocurrencies by market cap, for instance. Numerous existing ETFs use this model. The Guggenheim Solar ETF (NYSE:TAN), for example, gives investors exposure to a range of solar stocks. The Market Vectors Junior Gold Miners ETF (NYSE:GDXJ) gives investors access to a range of junior gold mining stocks, and the PowerShares QQQ Trust (NASDAQ:QQQ) gives investors a simple way to make a bet on technology stocks like Apple, Google (NASDAQ:GOOG) and Microsoft (NASDAQ:MSFT).
Similarly, an altcoin ETF could give investors exposure to litecoin, ripple, peercoin and other altcoins. Much like a bitcoin ETF would have a dramatic impact on the price and depth of the bitcoin market, an altcoin ETF would legitimize and deeper the altcoin market. The Winklevoss ETF will be the true test. If it becomes a reality, I imagine an altcoin ETF will quickly follow.
Price prediction updates
On my bitcoin price prediction page, I take a look at the impact a Winklevoss ETF would have on BTC. I also point out just how small the bitcoin market is right now. Currently, trading volumes for bitcoin are 1/20th the volume that trades in Bank of America's stock (NYSE:BAC) on any given day!
Quick hits: Did you know litecoin has out-performed bitcoin dramatically over the past six months? Also, check out my thoughts on how the announcement that Fidor's adopting the ripple protocol will impact ripple's (XRP) prices.
Relevant news